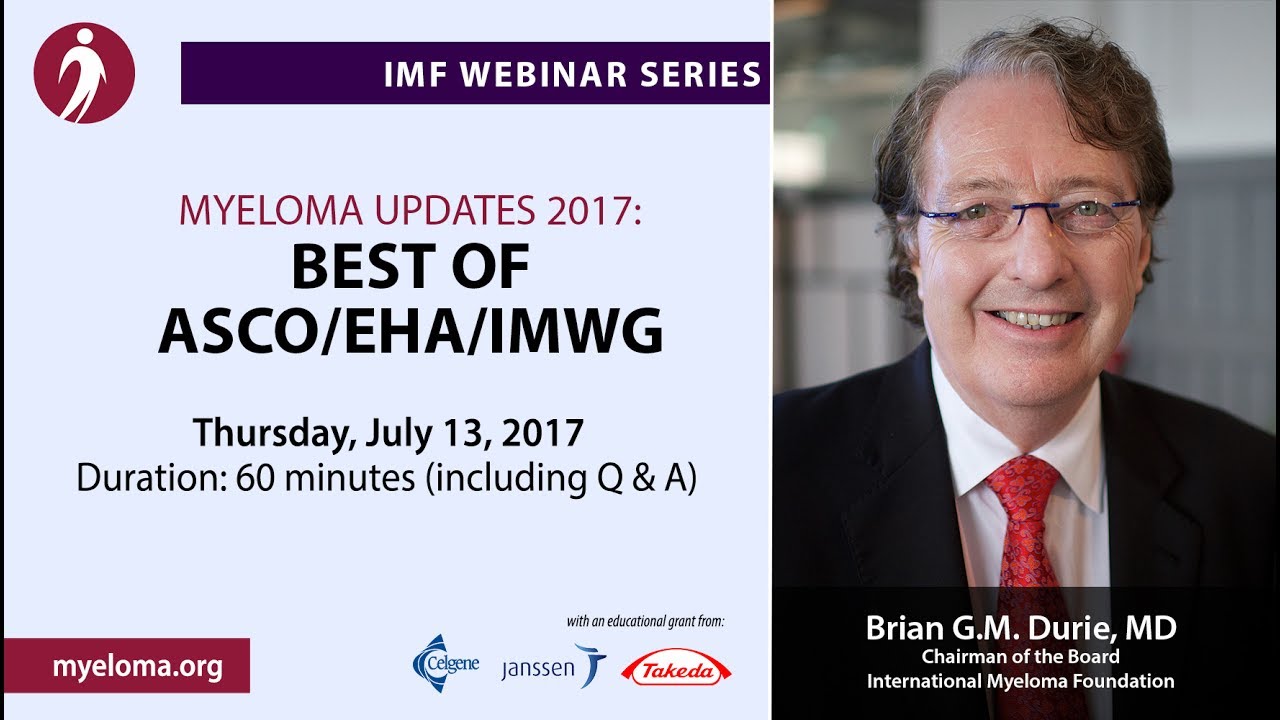 Myeloma Updates 2017: Best of ASCO/EHA/IMWG
Dr. Brian G.M. Durie explains the new and exciting current trends in myeloma treatment and research with this update from the three major medical meetings held in June 2017 – the American Society of Clinical Oncology (ASCO), the European Hematology Association (EHA), and the International Myeloma Working Group Summit (IMWG).
Next Post
What does it mean if my serum Beta 2-microglobulin is increased, but all other testing shows remission?