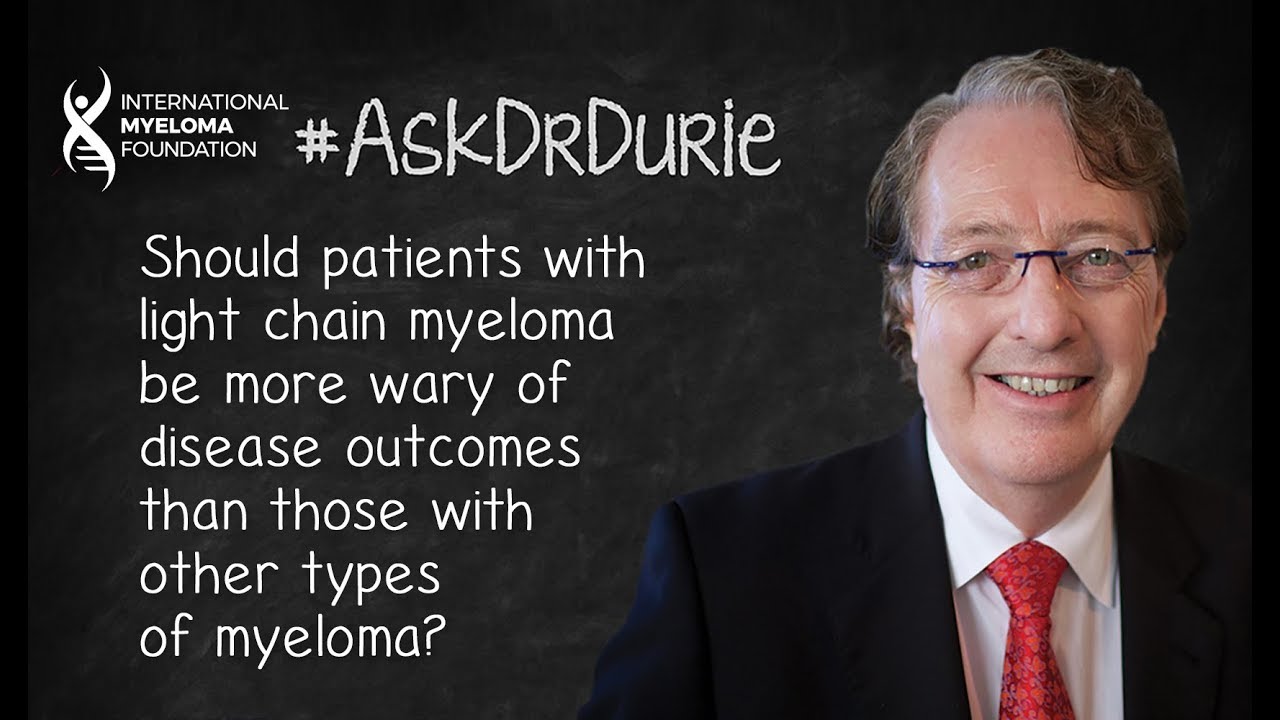 Should patients with light chain myeloma be more wary of disease outcomes than those with other types of myeloma?
Post date
February 15, 2018
In this week's video, Dr. Brian G.M. Durie explains that the underlying biology of light chain myeloma is very similar to IgG or IgA myeloma.
BOTTOM LINE:
​If you have light chain myeloma, you are not at a higher risk for poorer outcomes than those patients with other types of myeloma.
IMF Chairman and Co-Founder Brian G.M. Durie, MD welcomes your questions about the latest myeloma treatments, research, controversies and quality of life issues. If you have a question you think might be of interest to the myeloma community, please send to askdrdurie@myeloma.org!

For questions of a specific personal nature, please call the IMF InfoLine coordinators at 800.452.2873 or email them at infoline@myeloma.org.
Next Post
As Federally Funded Medical Research Decreases in the US, Chinese Biotech Surges 500 Percent