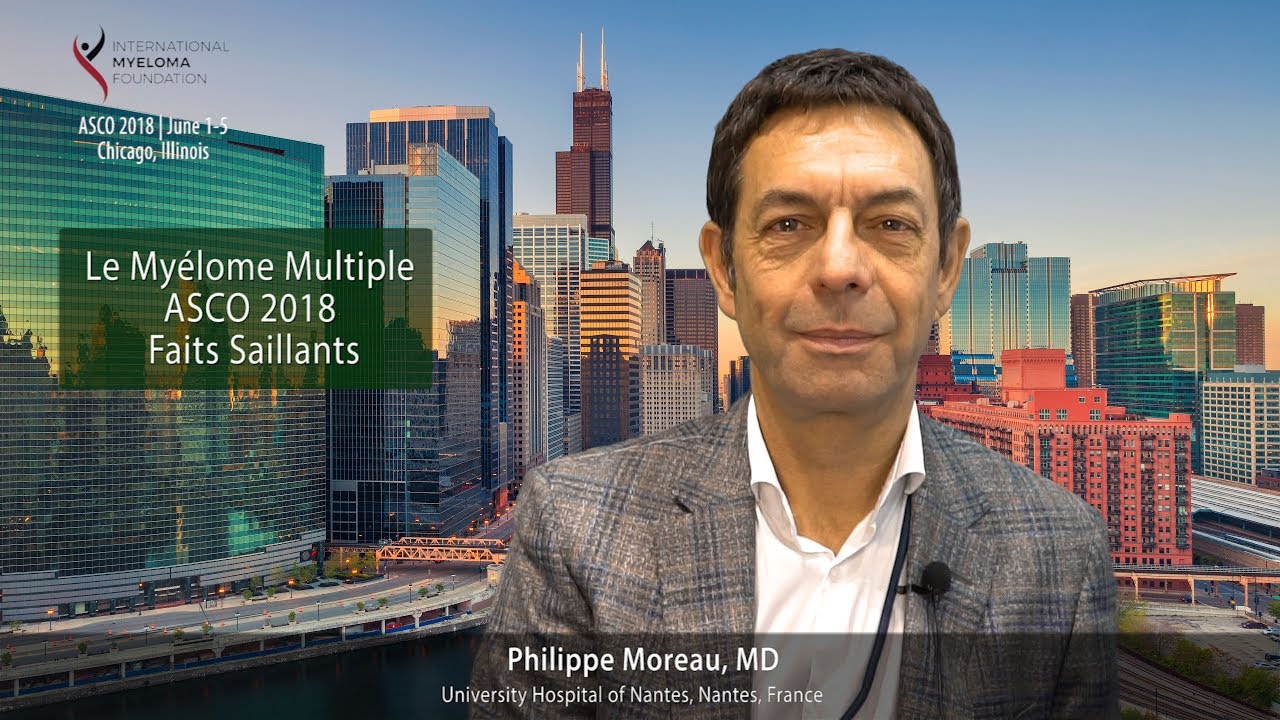 Le myélome multiple ASCO 2018 faits saillants
Dr. Philippe Moreau Discusses Myeloma Abstracts from ASCO 2018 (in French)
Dr. Philippe Moreau (University Hospital Hotel Dieu — Nantes, France) talks about the ongoing clinical trials in multiple myeloma, frontline therapies for young and elderly patients, and the future of CAR-T cell therapy.
---
ABOUT PROF. PHILIPPE MOREAU, MD
Prof. Philippe Moreau, M.D., is Head of the Hematology Department at the University Hospital of Nantes in Nantes, France. He specializes in clinical hematology, with a particular focus on multiple myeloma and its treatment with high-dose therapy and novel agents. Prof. Moreau is currently a member of the administration council of the Intergroupe Francophone du Myélome (IFM), and he was chairman of the IFM from 2006 through 2009. Prof. Moreau has been published in medical journals including New England Journal of Medicine, Journal of Clinical Oncology, Lancet Oncology, and Blood. View Prof. Philippe Moreau, M.D.'s full biography here.
Previous Post
An Overview of Multiple Myeloma Research Presented at ASCO 2018
Next Post
Overview of Multiple Myeloma Clinical Trials Presented at ASCO 2018