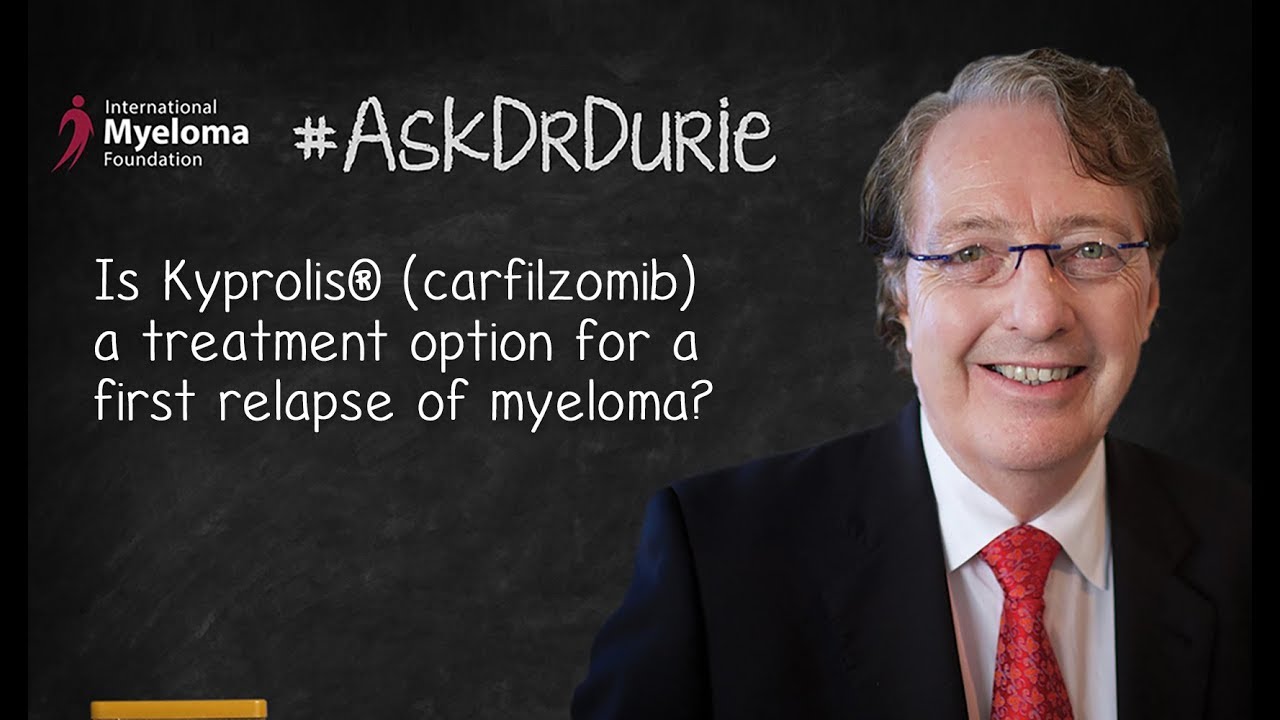 Is Kyprolis® (carfilzomib) a treatment option for a first relapse of myeloma?
Post date
October 05, 2017
In this week's video, Dr. Brian GM Durie talks about benefits and risks of the combination therapies of Kyprolis and dexamethasone (Kd), and Kyprolis, Revlimid, and dexamethasone (KRd).
BOTTOM LINE:
Kyprolis as a doublet or as a triplet is an excellent option, but work with your doctor to monitor its possible side effects.
IMF Chairman and Co-Founder Brian G.M. Durie, MD welcomes your questions about the latest myeloma treatments, research, controversies and quality of life issues. If you have a question you think might be of interest to the myeloma community, please send to askdrdurie@myeloma.org!

For questions of a specific personal nature, please call the IMF InfoLine coordinators at 800.452.2873 or email them at infoline@myeloma.org. 
Previous Post
Can New Gene-Editing Tools Provide the Roadmap to A Cure for Myeloma?
Next Post
How Gene Editing Can Help Lead to a Cure (Part Two) and the 2017 Nobel Prizes for Science