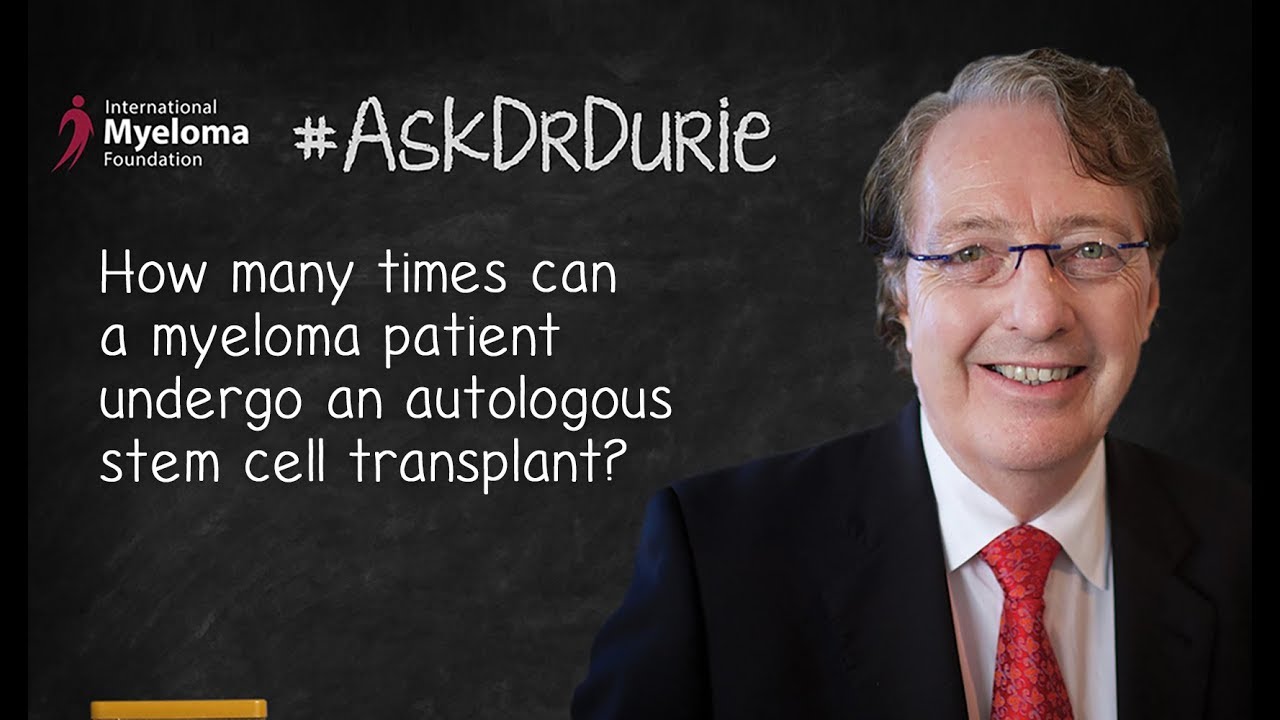 How many times can a myeloma patient undergo an autologous stem cell transplant?
Post date
August 02, 2017
In this week's video, Dr. Brian GM Durie explains when and if a relapsed myeloma patient should undergo a second ASCT.
BOTTOM LINE:
​If the first remission after ASCT was at least 18 months to 2 years, possibly consider a second transplant.
IMF Chairman and Co-Founder Brian G.M. Durie, MD welcomes your questions about the latest myeloma treatments, research, controversies and quality of life issues. If you have a question you think might be of interest to the myeloma community, please send to askdrdurie@myeloma.org!

For questions of a specific personal nature, please call the IMF InfoLine coordinators at 800.452.2873 or email them at infoline@myeloma.org. 
Previous Post
Saturated fat reconsidered, traces of herbicide in ice cream, and a curcumin success story
Next Post
Are there myeloma clinics or specialists who focus on "high-risk" myeloma patients?