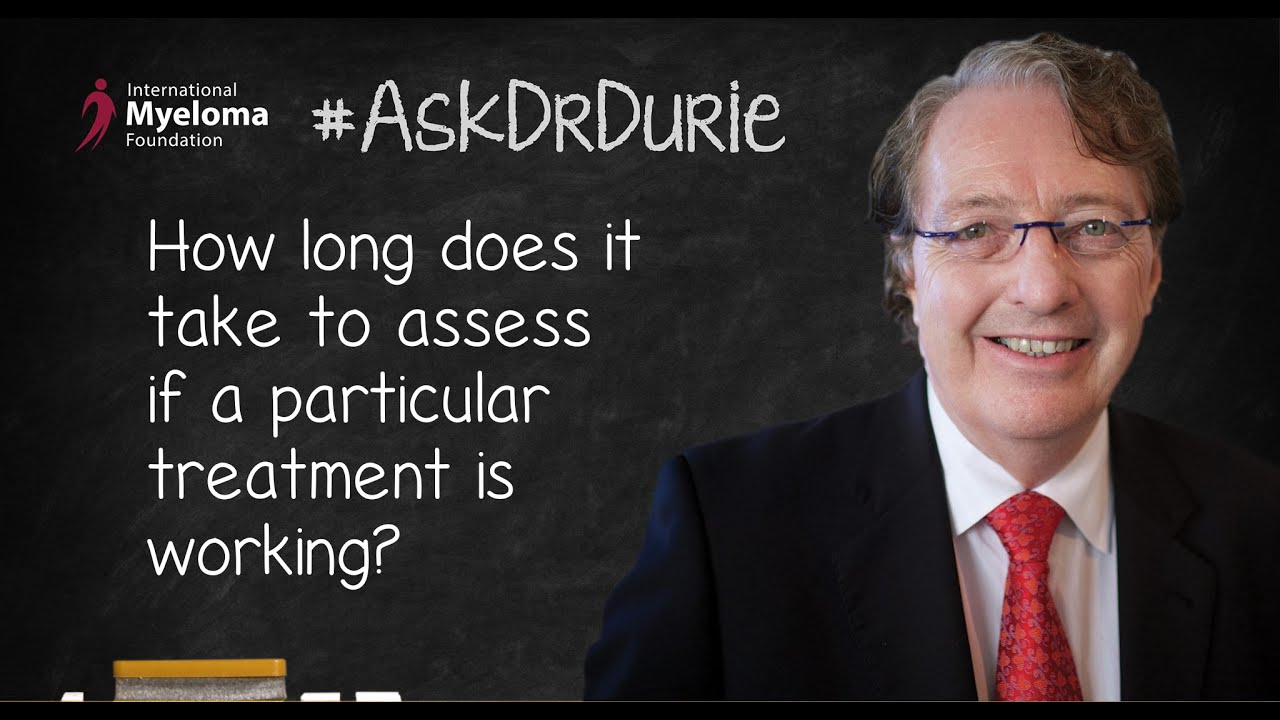 #AskDrDurie: How long does it take to assess if a particular treatment is working?
In this week's video, Dr. Brian Durie provides insight on how to assess response to various myeloma treatments.

BOTTOM LINE:

By checking M-protein levels after each cycle of treatment, we can assess the true benefits of each therapy.
Previous Post
What is this new Black Swan project called iStopMM?
Next Post
How common are low platelet counts after autologous stem cell transplant?