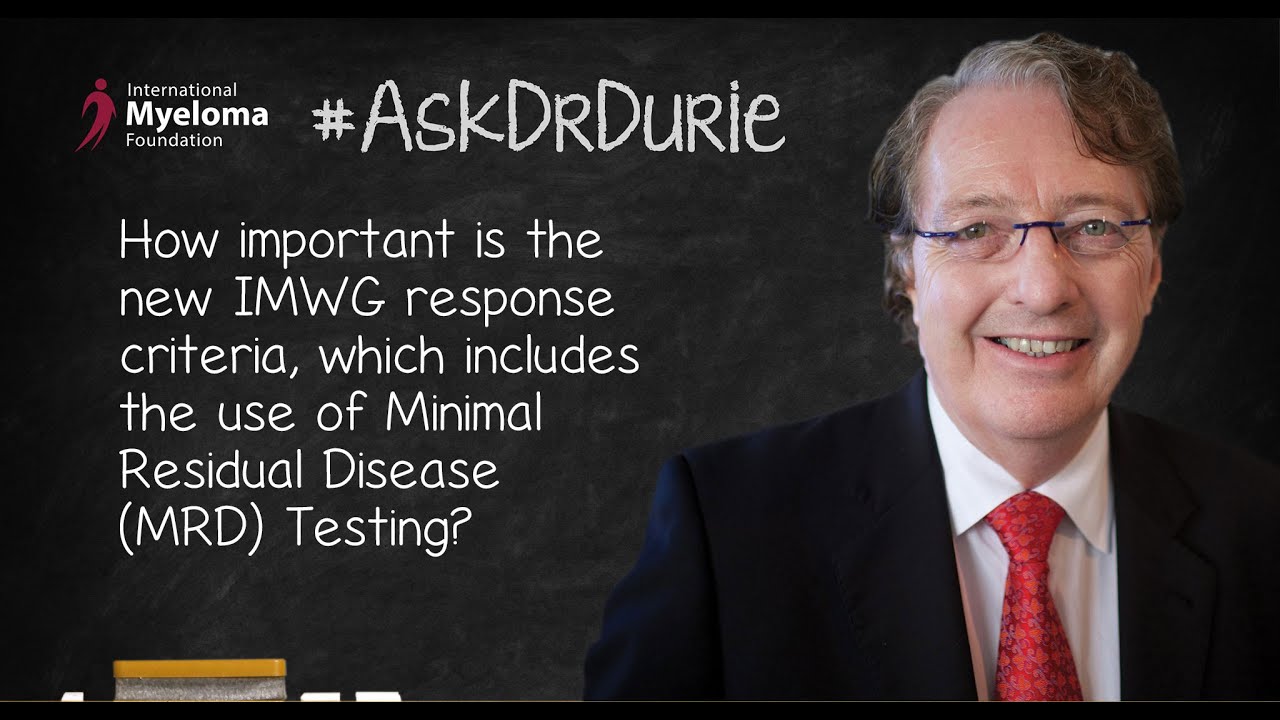 How important is the new IMWG response criteria, which includes the use of minimal residual disease testing?
In this week's video, Dr. Brian Durie explains why MRD testing is important for assessing the results of clinical trials, but is not yet ready for the clinic.
BOTTOM LINE:
In clinical trials, the new criteria are essential to assess new drug combination therapies.
IMF Chairman and Co-Founder Brian G.M. Durie, MD welcomes your questions about the latest myeloma treatments, research, controversies and quality of life issues. If you have a question you think might be of interest to the myeloma community, please send to askdrdurie@myeloma.org!

For questions of a specific personal nature, please call the IMF InfoLine coordinators at 800.452.2873 or email them at infoline@myeloma.org. 
Previous Post
Preview of the Black Swan Research Initiative's First US Cure Trial
Next Post
Darzalex® (daratumumab): more very good news and a caution