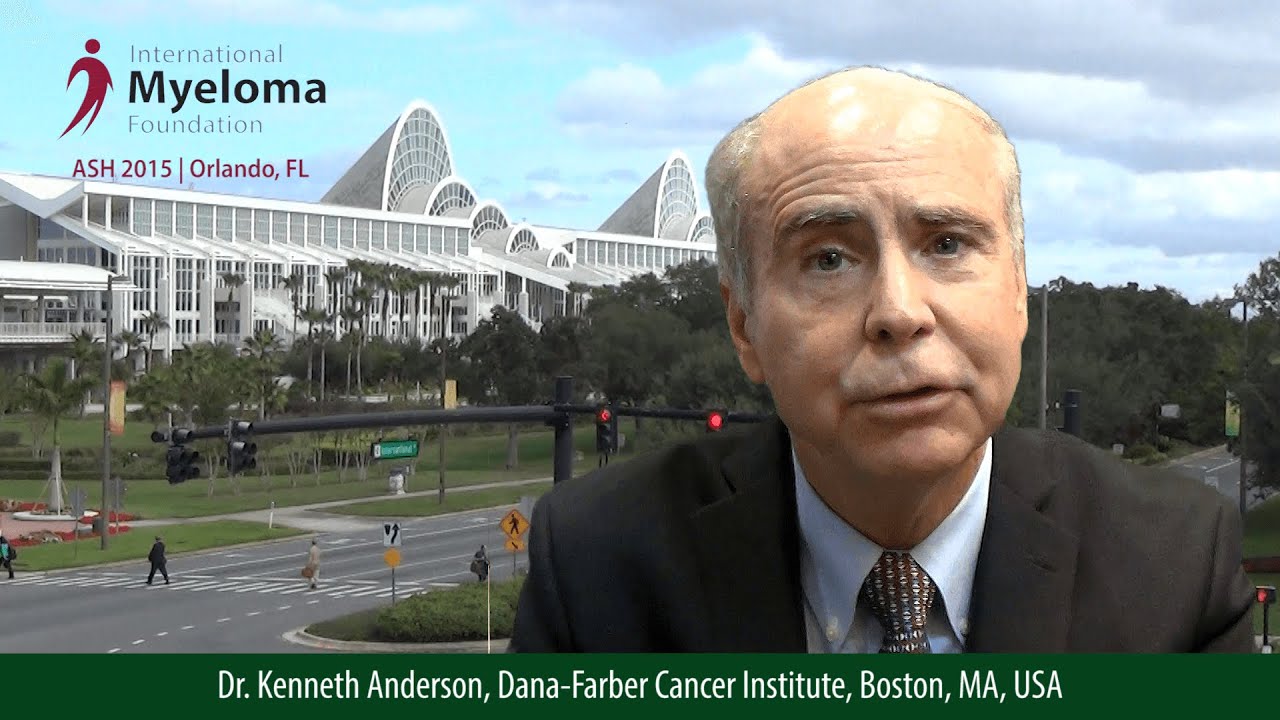 ASH 2015: Dr. Kenneth Anderson ASH Overview
Post date
December 07, 2015
Dr. Kenneth Anderson
Dana-Farber Cancer Institute
Boston, MA
With support from Amgen, Bristol Myers Squibb, Celgene, Janssen Pharmaceuticals, and Takeda Oncology.
---
ABOUT KENNETH C. ANDERSON, MD
Dr. Anderson graduated from Johns Hopkins Medical School, trained in internal medicine at Johns Hopkins Hospital, and completed hematology, medical oncology, and tumor immunology training at the Dana-Farber Cancer Institute. He serves as Chief of the Division of Hematologic Neoplasia, Director of the Jerome Lipper Multiple Myeloma Center, and Vice-Chair of the Joint Program in Transfusion Medicine at Dana-Farber. Visit Dr. Ken Anderson's full biography.