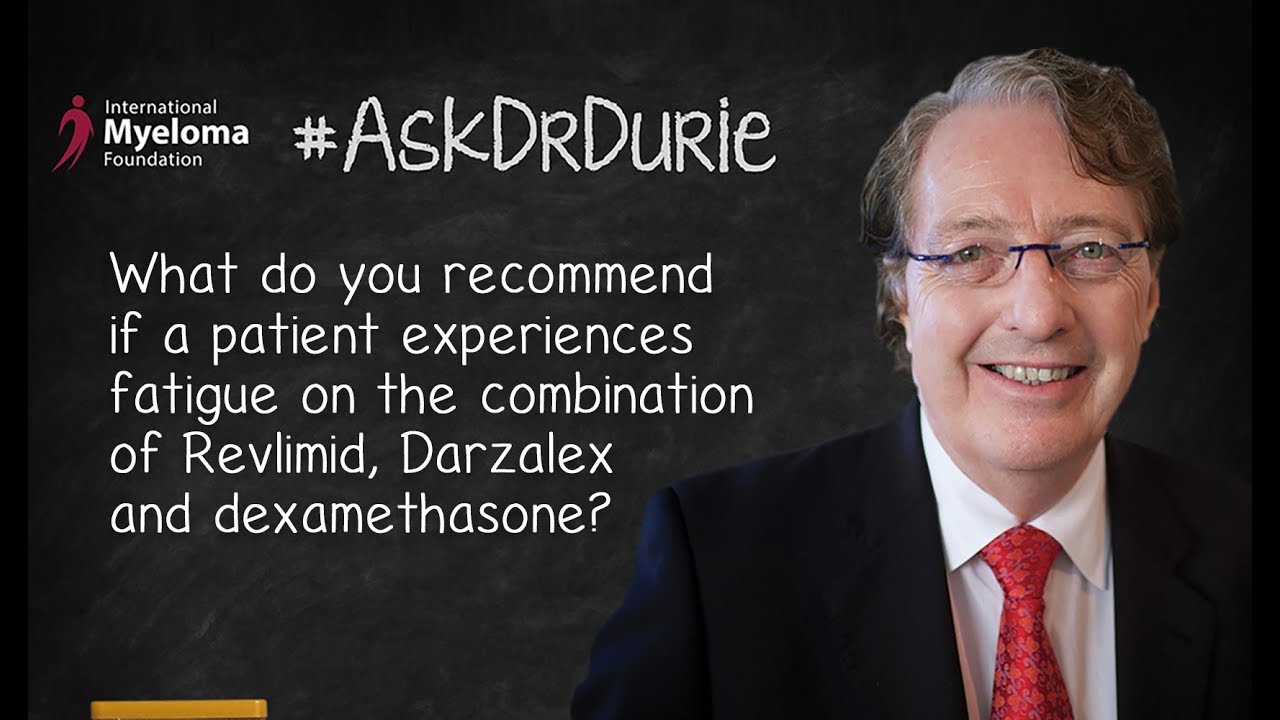 What do you recommend if a patient experiences fatigue on a combination of Revlimid, Darzalex, and dexamethasone?
Post date
September 28, 2017
In this week's video, Dr. Brian GM Durie  suggests ways to manage side effects if you are on a triplet combination.
BOTTOM LINE:
Make dose adjustments before stopping the combination of Rev, dara, and dex; or use pomalidoide instead of Revlimid.
IMF Chairman and Co-Founder Brian G.M. Durie, MD welcomes your questions about the latest myeloma treatments, research, controversies and quality of life issues. If you have a question you think might be of interest to the myeloma community, please send to askdrdurie@myeloma.org!

For questions of a specific personal nature, please call the IMF InfoLine coordinators at 800.452.2873 or email them at infoline@myeloma.org. 
Previous Post
Further FDA clinical trial holds may signal the end for checkpoint inhibitors in myeloma
Next Post
Can New Gene-Editing Tools Provide the Roadmap to A Cure for Myeloma?