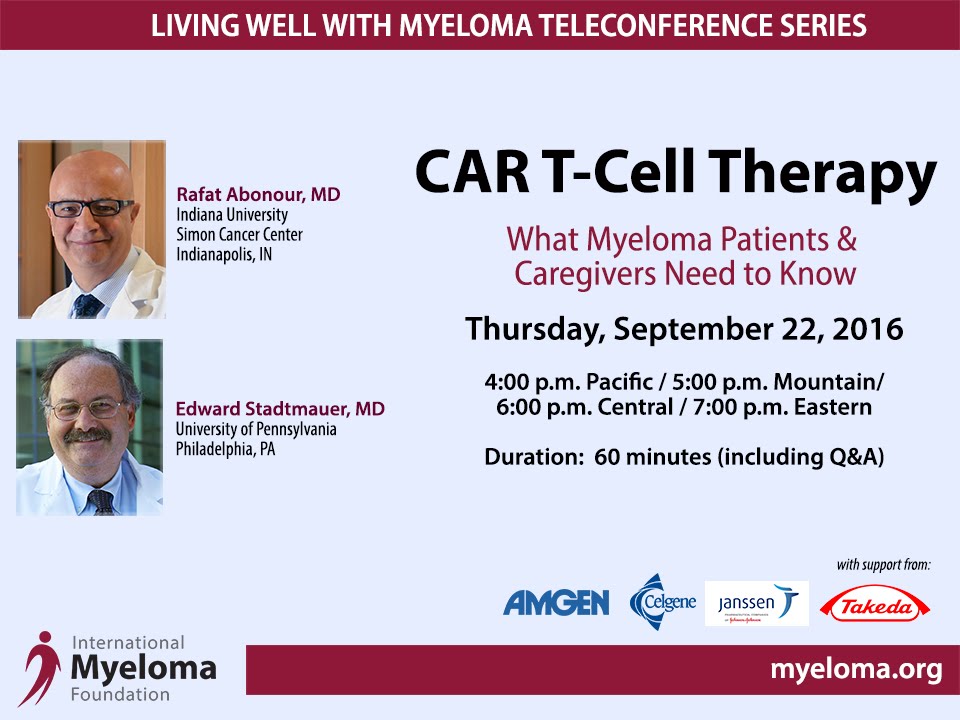 CAR T-Cell Therapy: What Patients & Caregivers Need to Know
Post date
September 23, 2016
click on the image above to watch the teleconference
(to view the teleconference in fullscreen, click on the bottom right square icon beside the YouTube logo)
Dr. Rafat Abonour (Indiana University – Simon Cancer Center) and Dr. Edward Stadtmauer (University of Pennsylvania). CAR T cells, or chimeric antigen receptor T cells, are part of a class of cancer therapies known as immunotherapies. With CAR T-cell therapy, a patient's T cells are harvested and genetically reengineered to become better able to recognize and attack myeloma. The altered T cells are then reinfused into the body with the hope of fighting the disease.
Previous Post
Should I change treatment regimens if my IgG myeloma protein has spiked?
Next Post
Is major surgery on a blood clot in my leg safe?