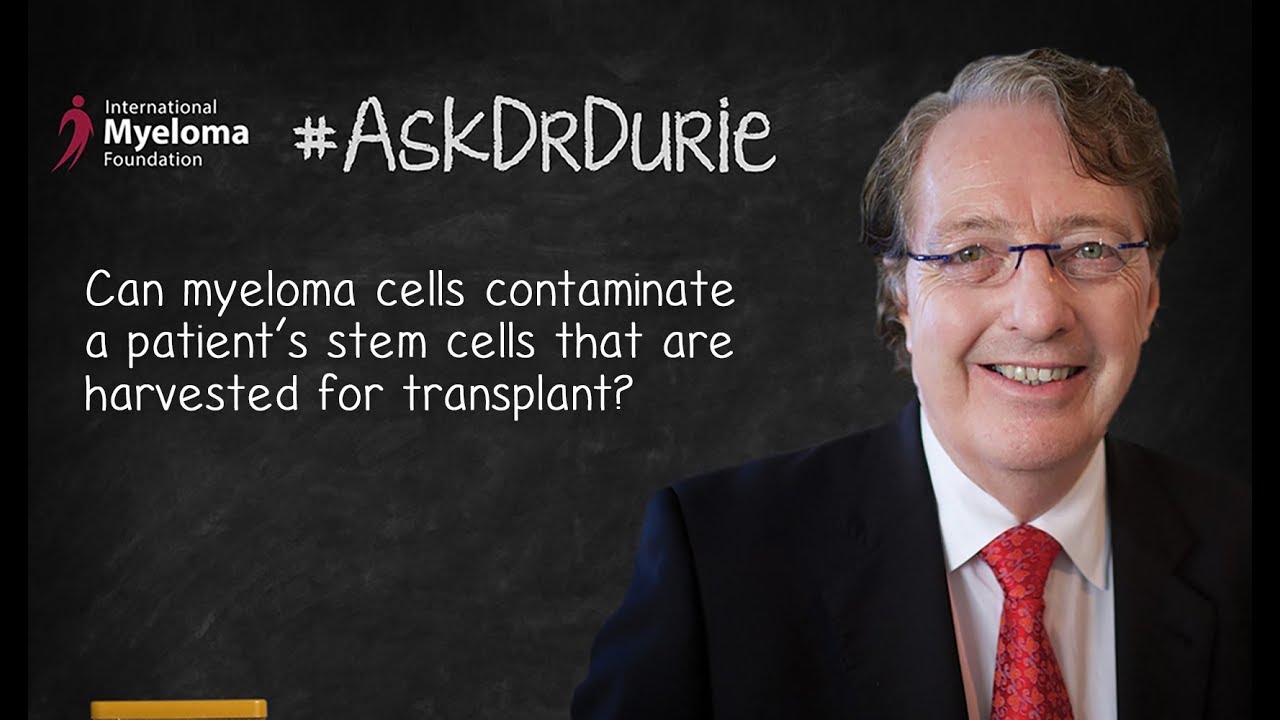 Can myeloma cells contaminate a patient's stem cells that are harvested for transplant?
Post date
August 31, 2017
In this video, Dr. Brian GM Durie explains why the risk of myeloma cells in the blood re-infused during transplant is low and unlikely to be harmful.
BOTTOM LINE:
​Myeloma cells might be in harvested stem cells, but they do not cause relapse.
IMF Chairman and Co-Founder Brian G.M. Durie, MD welcomes your questions about the latest myeloma treatments, research, controversies and quality of life issues. If you have a question you think might be of interest to the myeloma community, please send to askdrdurie@myeloma.org!

For questions of a specific personal nature, please call the IMF InfoLine coordinators at 800.452.2873 or email them at infoline@myeloma.org. 
Previous Post
With the Solar Eclipse, Millions Understand That Science is Not Fake News
Next Post
Complementary and Alternative Medicine