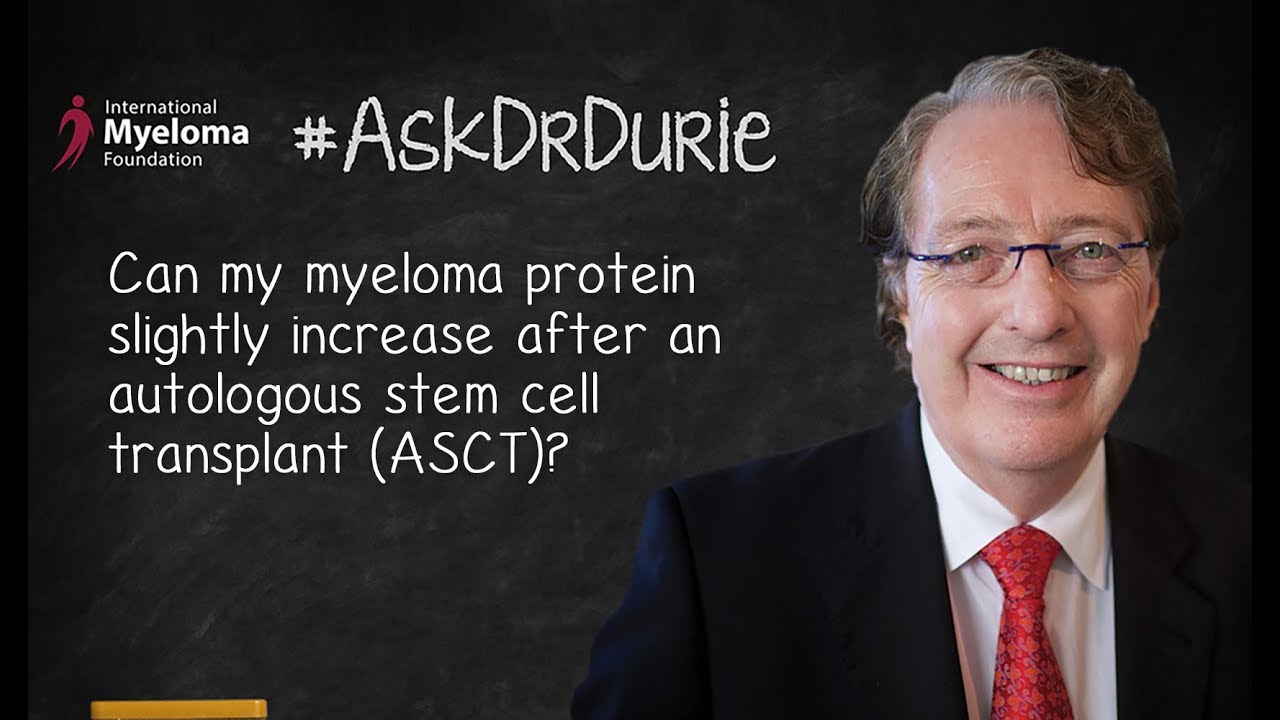 Can my myeloma protein slightly increase after an autologous stem cell transplant (ASCT)?
Post date
September 21, 2017
In this week's video, Dr. Brian GM Durie explains why myeloma protein spikes after an ASCT are most likely not cause for alarm.
BOTTOM LINE:
​ If your myeloma protein spikes after ASCT, monitor closely and test further.
IMF Chairman and Co-Founder Brian G.M. Durie, MD welcomes your questions about the latest myeloma treatments, research, controversies and quality of life issues. If you have a question you think might be of interest to the myeloma community, please send to askdrdurie@myeloma.org!

For questions of a specific personal nature, please call the IMF InfoLine coordinators at 800.452.2873 or email them at infoline@myeloma.org. 
Next Post
What do you recommend if a patient experiences fatigue on a combination of Revlimid, Darzalex, and dexamethasone?