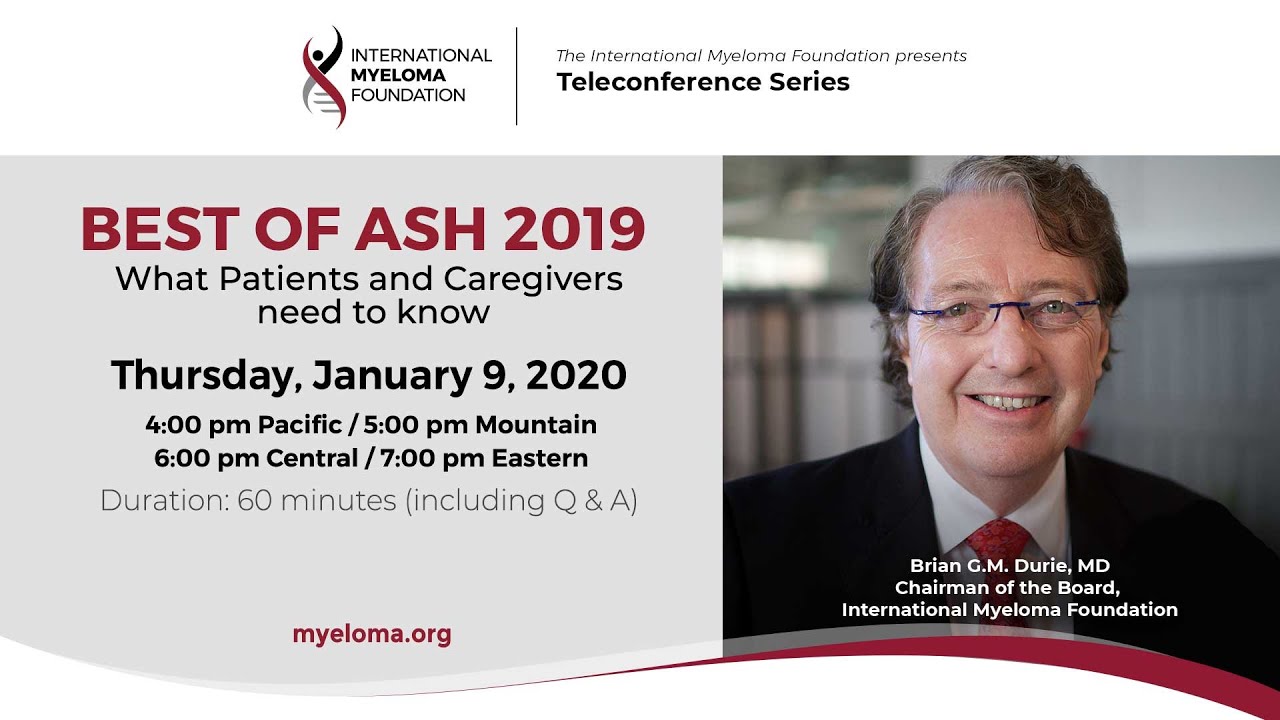 Click on the image above to view a replay of the teleconference.

Dr. Brian G.M. Durie discusses key takeaways from the American Society of Hematology (ASH) annual conference and explains how this new and important information relates to myeloma patients, caregivers, and other members of the myeloma community.
Myeloma Terms & Definitions   Myeloma Acronyms
---
with support from:
Bristol-Myers Squibb, Janssen Oncology, Sanofi Genzyme, Takeda Oncology
Previous Post
How will BMS's acquisition of Celgene impact the availability of drugs and services for myeloma patients?
Next Post
Should FiSH testing be done at relapse?