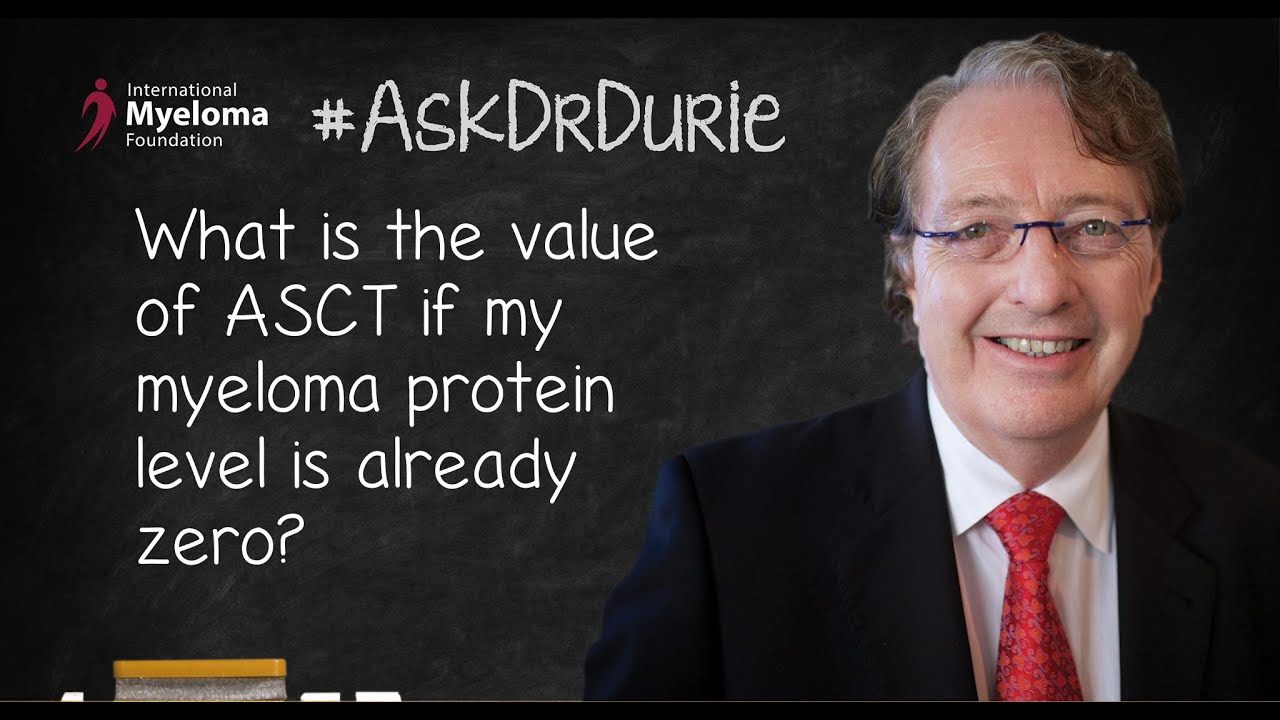 What is the value of ASCT if my myeloma protein level is already zero?
In this video, Dr. Brian Durie discusses how to treat myeloma, even if the myeloma protein level is zero.

THE BOTTOM LINE:
Additional treatment at low levels of myeloma does have benefit.
Previous Post
ASCO 2016: More excitement about daratumumab (Darzalex®), and tremendous interest in value and costs
Next Post
What are the game-changing drugs for myeloma right now?