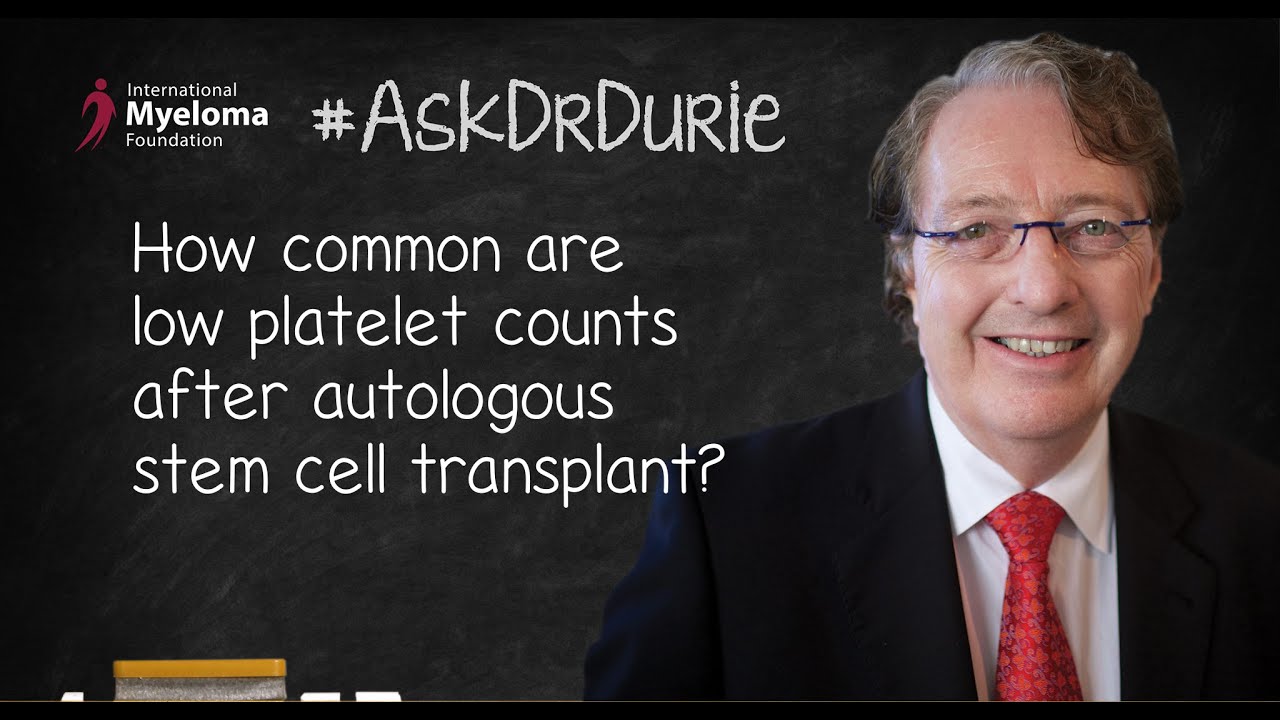 How common are low platelet counts after autologous stem cell transplant?
In this week's video, Dr. Brian Durie explains that patients should keep a close eye on their platelet counts after undergoing a stem cell transplant.
The BOTTOM LINE:
If platelet counts drop too low, therapy adjustments should be considered.
Previous Post
Is it worth the risk of developing a secondary cancer after ASCT?
Next Post
Do all myeloma patients become high-risk at some point?