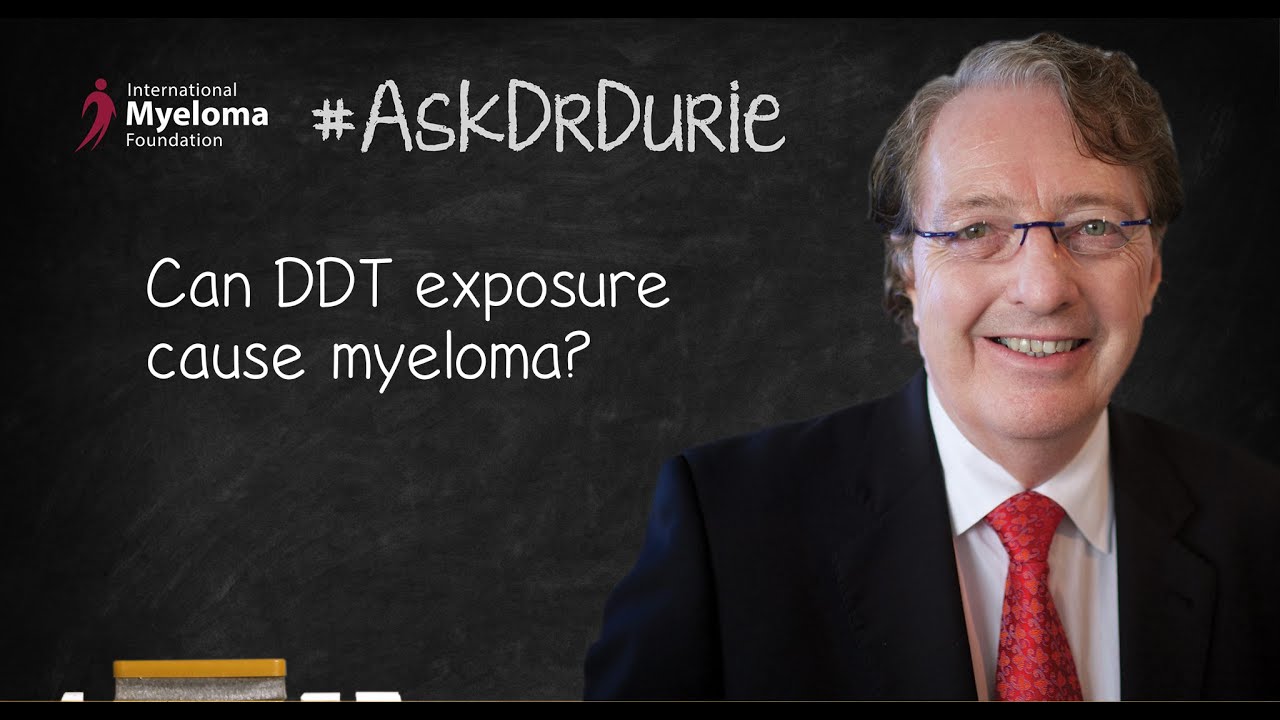 Can DDT exposure cause myeloma?
Post date
November 18, 2015
In this week's video, Dr. Brian G.M. Durie answers the question if the insecticide DDT can cause myeloma.

Bottom Line:

We need to understand better how to prevent toxic exposure as another means of preventing myeloma
Previous Post
#AskDrDurie: Can you help make sense of statistics?