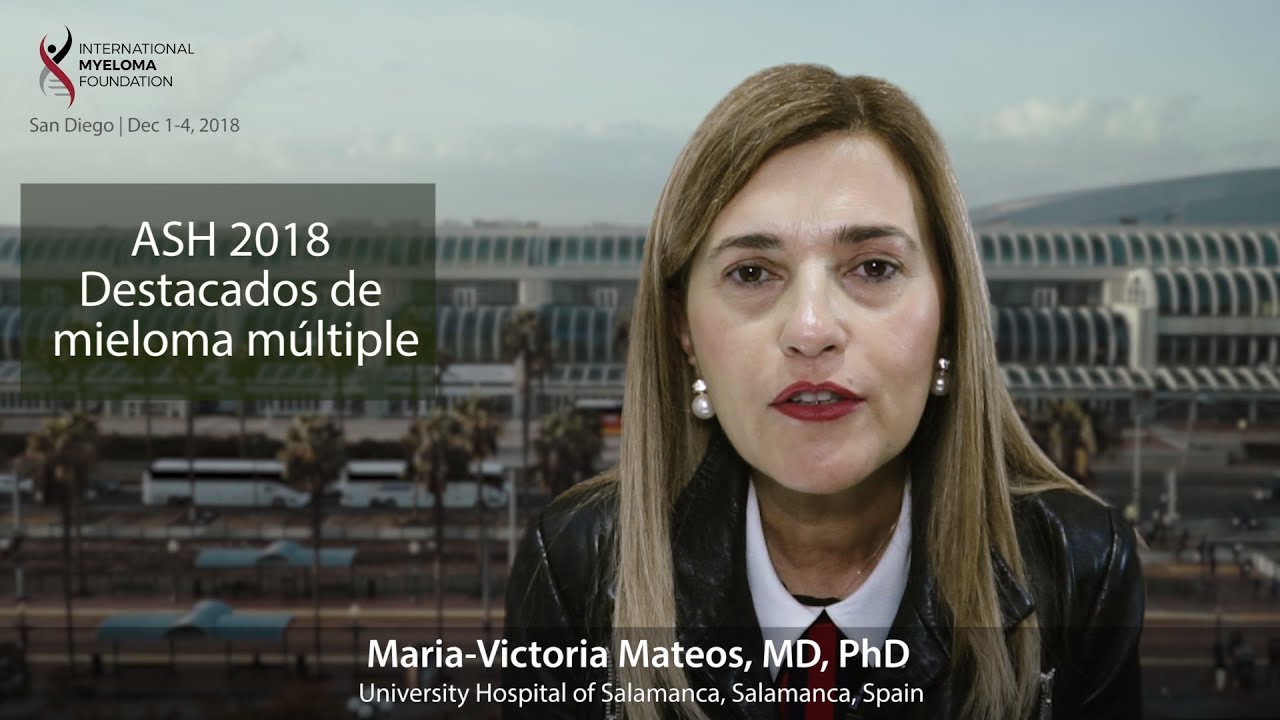 ASH 2018 Destacados de mieloma múltiple - Maria Victoria Mateos
Una visión general de las presentaciones de mieloma múltiple en ASH 2018 por la Dra. Maria-Victoria Mateos del Hospital Universitario de Salamanca. Salamanca, España.
---
ABOUT MARIA V. MATEOS, MD, PhD
Dr. María-Victoria Mateos is an Associate Professor of Hematology and Consultant Physician in the Haematology Department at the University of Salamanca and Director of the Myeloma Unit, where she is responsible for coordinating the Clinical Trials Unit in Salamanca University Hospital's Hematology Department. She currently serves on the European Hematology Association (EHA) as the Chair of the Scientific Program Committee for the 2019 Congress.
Previous Post
ASH 18: Panoramico sul Mieloma Multiplo Elena Zamagni
Next Post
Top Multiple Myeloma Research Presented at ASH 2018