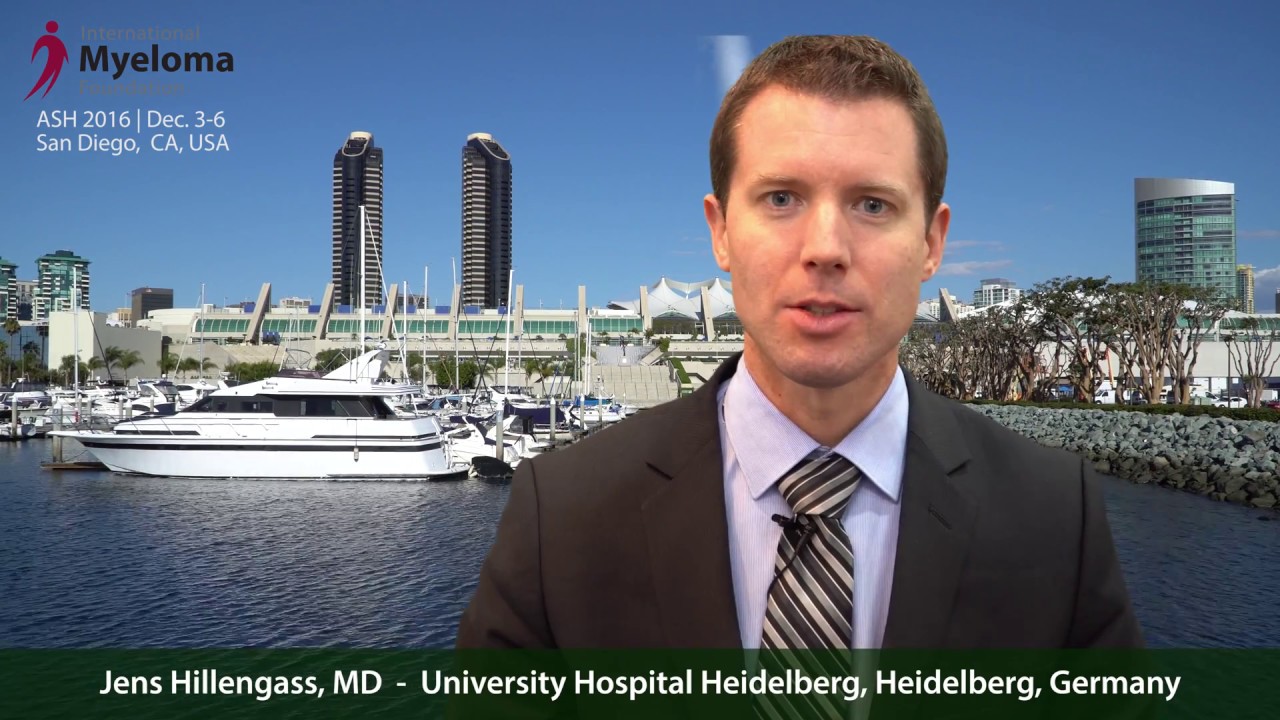 ASH 2016: Multiplem Myelom Überblick
An overview of multiple myeloma presentations at ASH 2016 by Dr. Jens Hillengass of the University Hospital Heidelberg, Heidelberg, Germany.
---
ABOUT JENS HILLENGASS, MD
Jens Hillengass, MD is a Professor of Oncology and Internal Medicine, and Chief of Myeloma at the Roswell Park Comprehensive Cancer Center. Dr. Hillengass' areas of expertise include diagnostics and treatment of monoclonal plasma cells disorders, autologous stem cell transplantation, hemato-oncological imaging. Visit Dr. Jens Hillengass' full biography.
Previous Post
IMWG Conference Series: 58th Annual ASH Meeting San Diego, CA
Next Post
ASH 2016: Panoramica Multiplo Mieloma