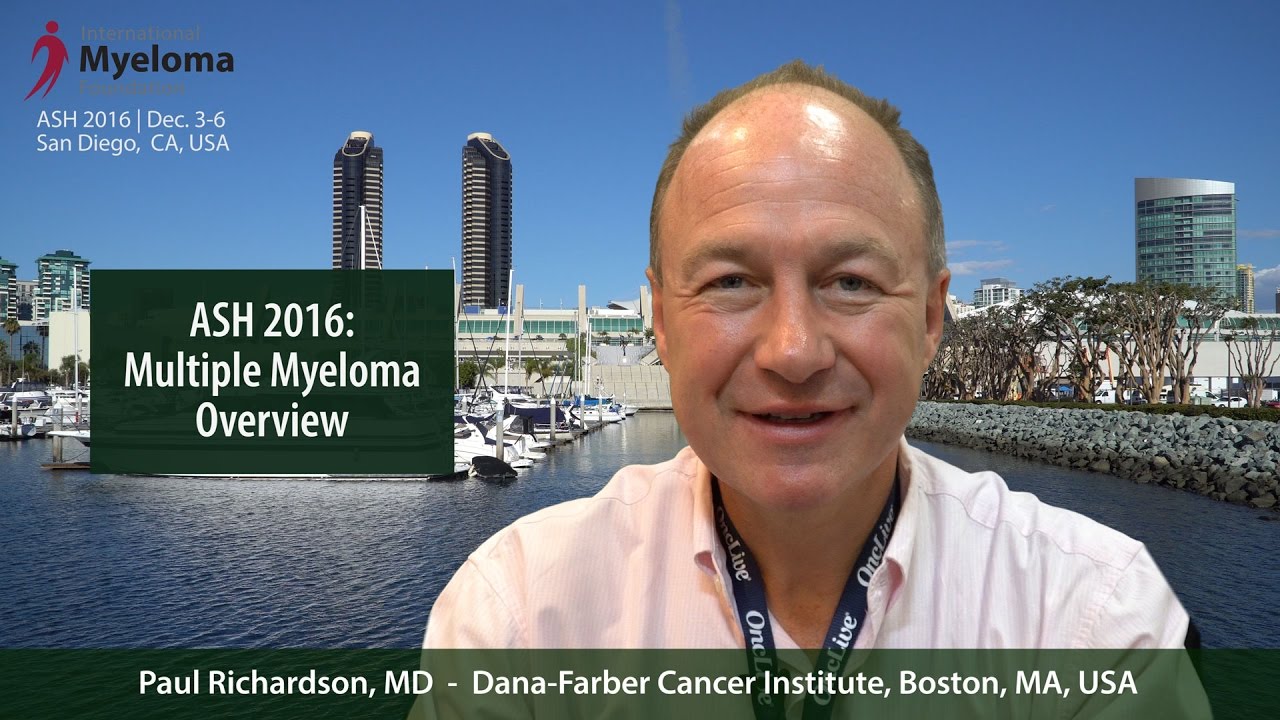 ASH 2016: Multiple Myeloma Overview - Dr. Paul Richardson
Post date
December 05, 2016
Paul Richardson, MD
Dana-Farber Cancer Institute
Boston, MA, USA
Dr. Paul Richardson summarizes the key takeways in trends in myeloma treatments from the 58th Annual American Society of Hematology meeting. As he points out, the important message from these recent studies is that there is "continued progress, continued refinement of treatment strategies informed by important randomized trials, and continued advances in science."
---
ABOUT PAUL RICHARDSON, MD
Paul Richardson, M.D. is the Clinical Program Leader and Director of Clinical Research at the Jerome Lipper Multiple Myeloma Center at Dana-Farber Cancer Institute in Boston. He is also an Institute Physician and an RJ Corman Professor of Medicine at Harvard Medical School in Cambridge, MA. In addition to multiple myeloma, his key clinical interests are regimen-related toxicity, stem cell transplantation, experimental therapies and cancer pharmacology, and more. Visit Dr. Paul Richardson's full biography.
Previous Post
ASH 2016: Multiple Myeloma Overview - Dr. Morie Gertz
Next Post
ASH 2016: Health-Related Quality of Life of Patients with Newly Diagnosed Multiple Myeloma Receiving Any or Lenalidomide Maintenance after Autologous Stem Cell Transplant in the Connect® MM Disease Registry