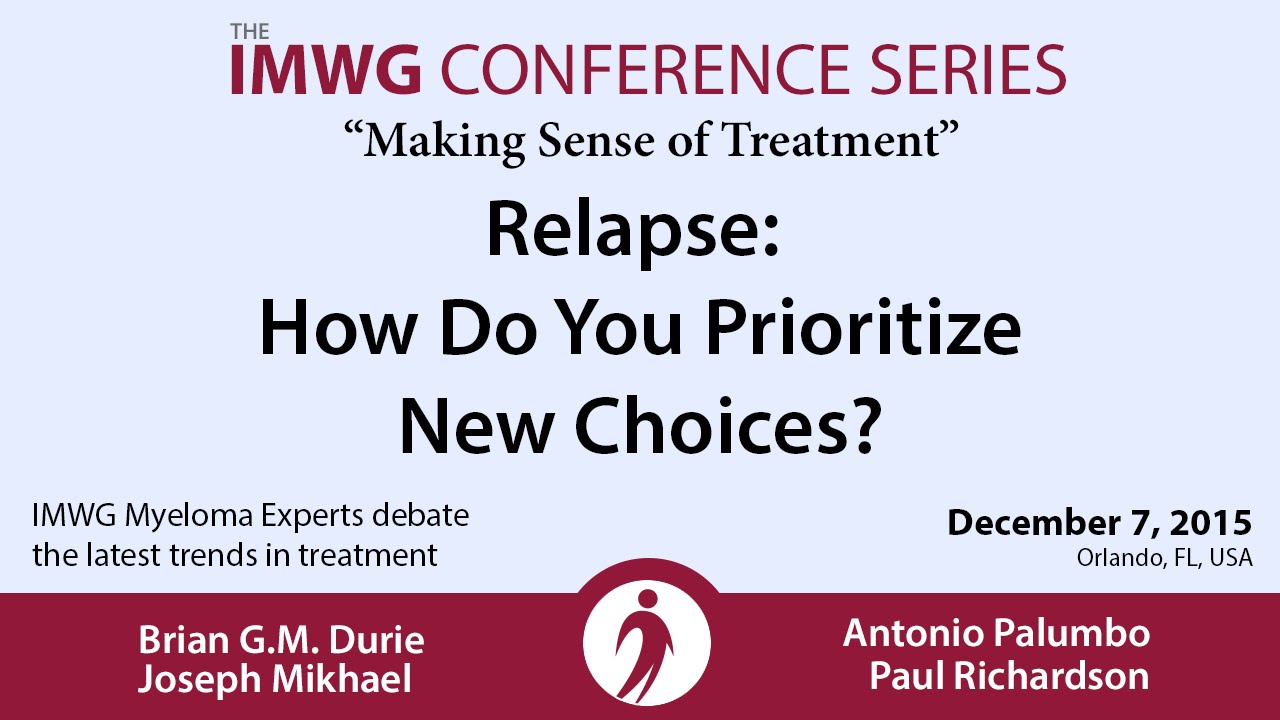 ASH 2015: Relapse: How Do You Prioritize New Choices?
IMWG Conference Series

ASH 2015
Orlando, FL

Dr. Brian G.M. Durie
Dr. Joseph Mikhail
Dr. Antonio Palumbo
Dr. Paul Richardson
Previous Post
ASH 2015: Frontline therapy: What Are the Best Options in 2015/16?
Next Post
ASH 2015: New Agents: Which Are Best and How Do We Assess?