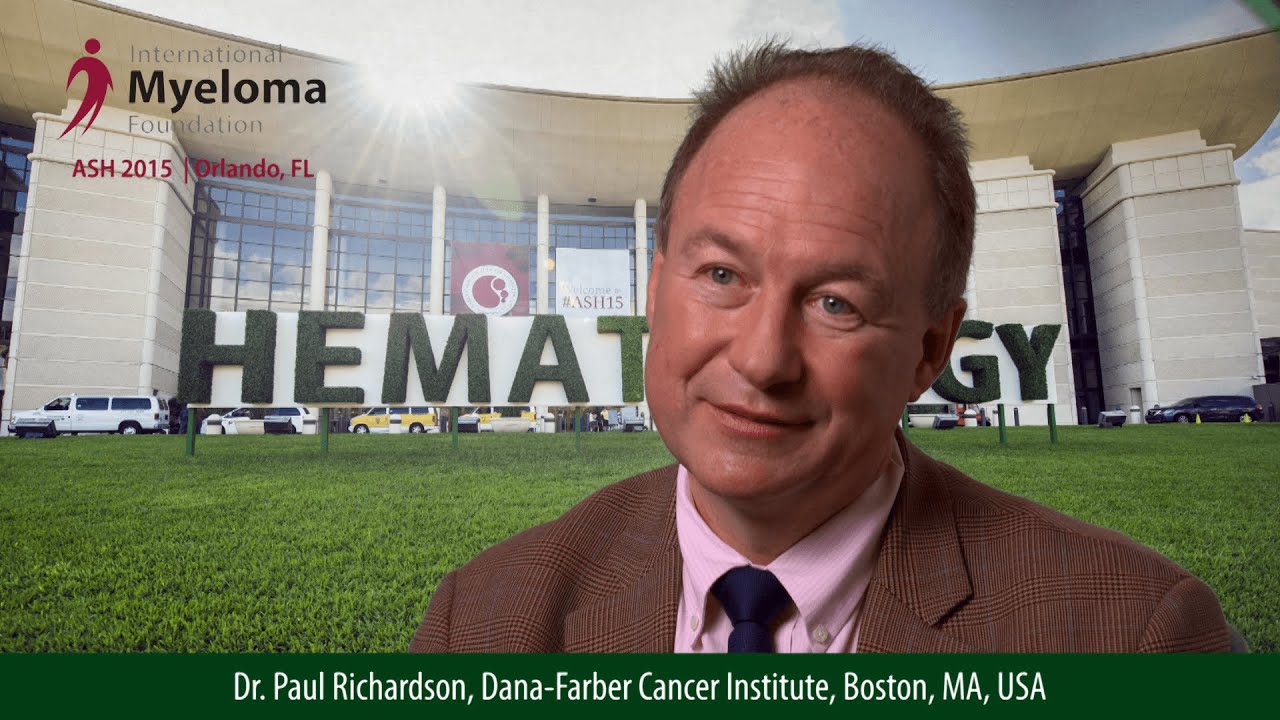 ASH 2015: Dr. Paul Richardson's ASH Overview
Post date
January 08, 2016
In this video, Dr. Paul Richardson of the Dana-Farber Cancer Insitute talks about what he thinks is the most exciting data shared at this year's American Society of Hematology (ASH) annual conference, and that is, the data related to the use of immuno-onco (I-O) drugs in treating multiple myeloma.

Dr. Paul Richardson
Dana-Farber Cancer Institute
Boston, MA
*With support from Amgen, Bristol Myers Squibb, Celgene, Janssen Pharmaceuticals, and Takeda Oncology.
---
ABOUT PAUL RICHARDSON, MD
Paul Richardson, M.D. is the Clinical Program Leader and Director of Clinical Research at the Jerome Lipper Multiple Myeloma Center at Dana-Farber Cancer Institute in Boston. He is also an Institute Physician and an RJ Corman Professor of Medicine at Harvard Medical School in Cambridge, MA. In addition to multiple myeloma, his key clinical interests are regimen-related toxicity, stem cell transplantation, experimental therapies and cancer pharmacology, and more. Visit Dr. Paul Richardson's full biography.
Previous Post
ASH 2015: New Agents: Which Are Best and How Do We Assess?
Next Post
What should we know about FDA approval of daratumumab?