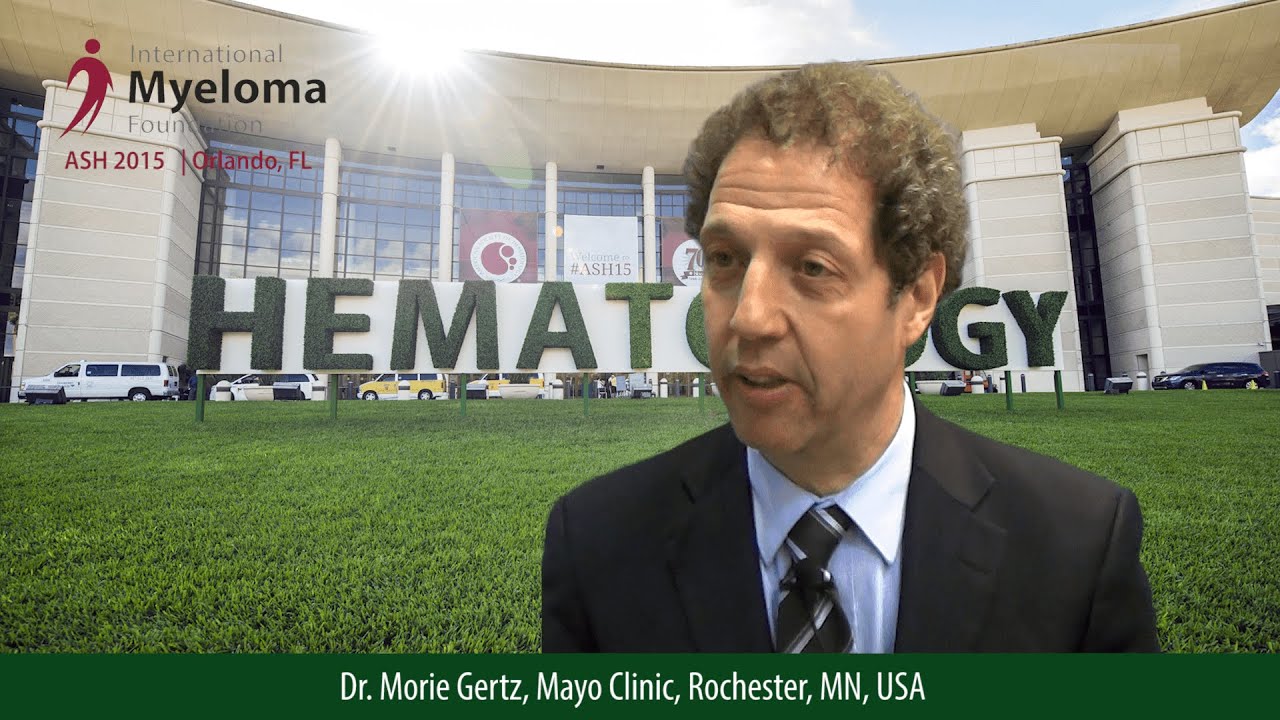 ASH 2015: Dr. Morie Gertz ASH Overview
Post date
December 07, 2015
Dr. Morie Gertz
Mayo Clinic
Rochester, MN
With support from Amgen, Bristol Myers Squibb, Celgene, Janssen Pharmaceuticals, and Takeda Oncology.
---
ABOUT MORIE GERTZ, MD
Dr. Morie Gertz is a Hematologist/Oncologist and Chair of General Internal Medicine at the Mayo Clinic in Rochester, Minnesota. He treats both amyloidosis and multiple myeloma. Visit Dr. Morie Gertz's full biography.
Next Post
ASH 2015: Dr. Kenneth Anderson ASH Overview