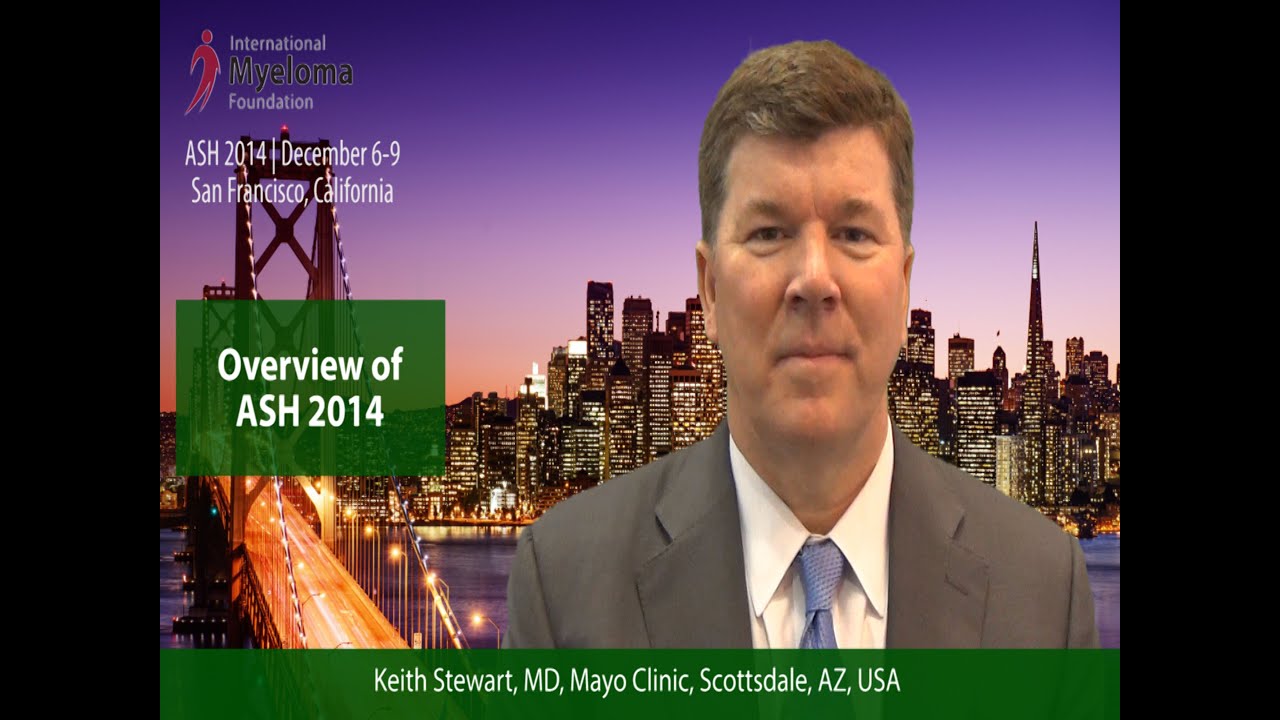 ASH 2014: Dr. Keith Stewart's Overview
Dr. Keith Stewart, Mayo Clinic, Scottsdale, AZ, USA, gives an overview of what's new and exciting at the 56th American Society of Hematology conference in San Francisco, CA.
---
ABOUT ALEXANDER KEITH STEWART, MB, ChB
Dr. A. Keith Stewart is Dean for Research, and Vasek and Anna Maria Polak Professor of Cancer Research in the Department of Internal Medicine at the Mayo Clinic in Arizona. Dr. Stewart graduated from Aberdeen University, School of Medicine in Aberdeen, Scotland. He specializes in hematology/oncology and transplant surgery. Visit Dr. A. Keith Stewart's full biography.
Next Post
Dr. Katja Weisel discusses whole body low-dose CT for myeloma in GMMG-GM5 trial (ASH 2014)