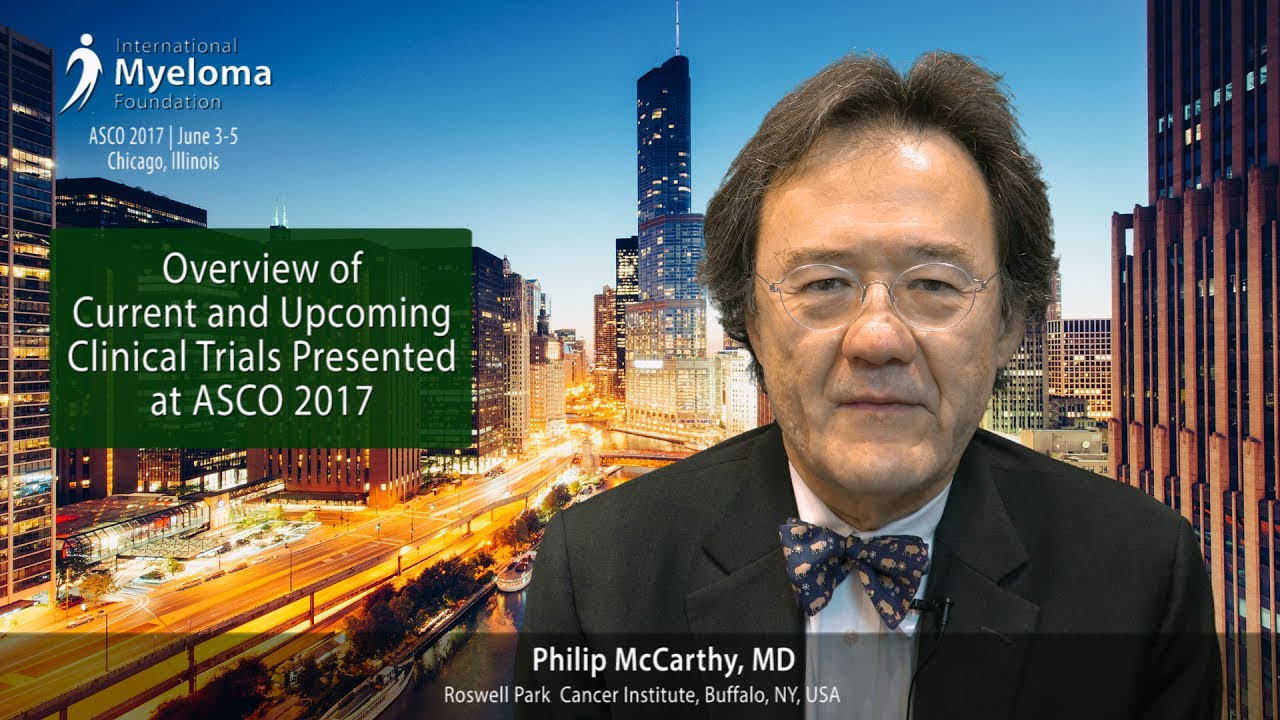 ASCO 2017: What's New and Promising in Multiple Myeloma Research
Dr. Philip McCarthy Provides an Overview of ASCO 2017
Dr. Philip McCarthy from the Roswell Park Cancer Institute, talks about the multiple myeloma clinical trials and abstracts presented at the annual American Society of Clinical Oncologists (ASCO) meeting in Chicago, IL.
---
ABOUT PHILIP MCCARTHY, MD
Dr. Philip McCarthy is a Professor of Oncology and Internal Medicine and the Director of the Transplant and Cellular Therapy Center at the Roswell Comprehensive Cancer Center in Roswell Park, New York. He also holds the position of Professor of Oncology and Internal Medicine at the Chief of Plasma Cell Disorders and Director of Clinical Research in Jacobs School of Medicine and Biomedical Sciences at the University at Buffalo in Buffalo, New York. View Dr. Philip MCarthy's full biography here.
Previous Post
A phase 1/2 study of durvalumab in combination with len with or without dex in patients with newly diagnosed multiple myeloma
Next Post
Phase 3 ELOQUENT-2 study: Elotuzumab plus lenalidomide/dexamethasone vs Ld in relapsed/refractory multiple myeloma (RRMM)