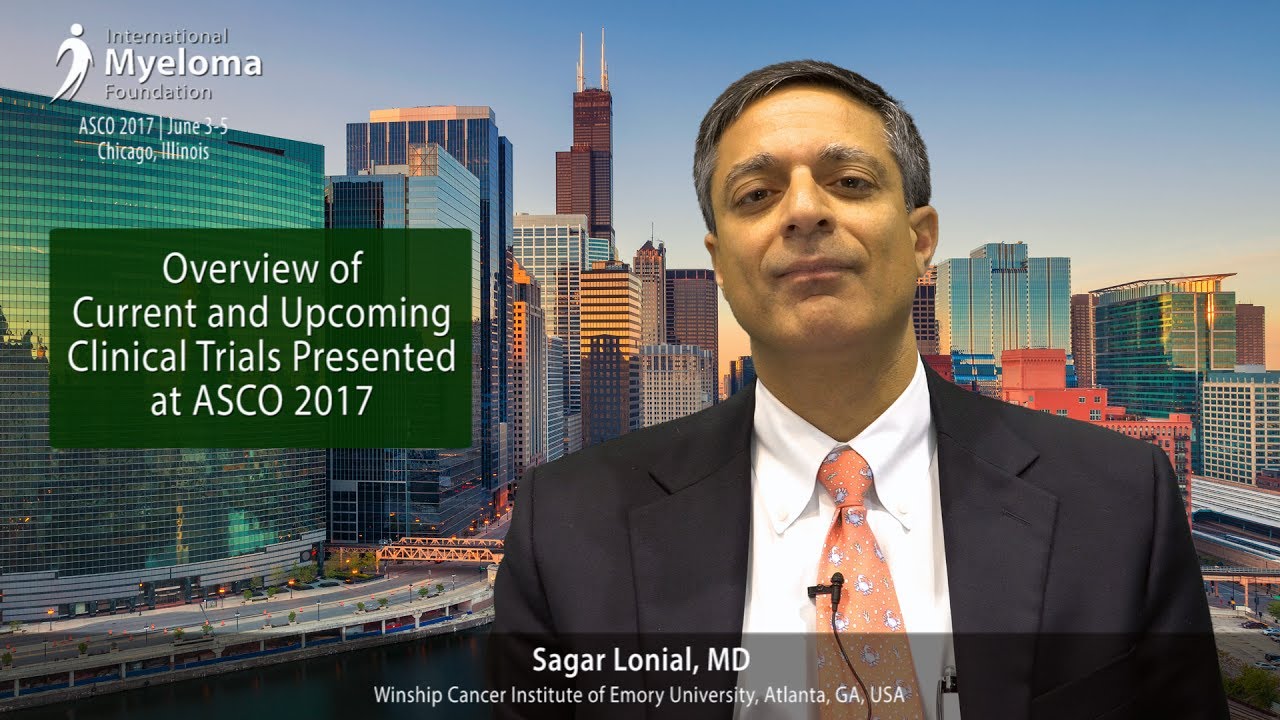 ASCO 2017: Multiple Myeloma Overview -- Dr. Sagar Lonial
Dr. Sagar Lonial Provides an Overview of ASCO 2017
Dr. Sagar Lonial from the Winship Cancer Institute, talks about the multiple myeloma clinical trials and abstracts presented at the annual American Society of Clinical Oncologists (ASCO) meeting in Chicago, IL.
---
ABOUT SAGAR LONIAL, MD, FACP
Dr. Sagar Lonial is Chief Medical Officer at the Winship Cancer Institute at Emory University in Atlanta. He is board certified in hematology and medical oncology.  His research focus is "with combinations of novel agents as therapy for myeloma and lymphoma, particularly evaluating combinations that may result in synergistic inhibition of the PI3-K/Akt pathway." Visit Dr. Sagar Lonial's full biography. 
Previous Post
What new information on myeloma will be presented during ASCO 2017?
Next Post
ASCO 2017: Multiple Myeloma Overview -- Dr. Saad Usmani