Most patients with myeloma will experience periods of sustained response or remission followed by relapses over the course of the disease. For patients with standard-risk disease, the first period of response can last 2–3 years or even longer.
Relapse in Standard-Risk Patients
In the case of patients who have had an autologous stem cell transplant (ASCT) followed by a remission that lasted 2-3 years or longer, a second transplant at relapse is a reasonable option if stored stem cells are available. The pros and cons of a second ASCT as an option versus other novel combinations must be discussed carefully with the treating physician. Management can be as simple as tweaking ongoing maintenance (e.g. add dexamethasone to Revlimid®) or switching to (or starting) a whole new regimen.
If first relapse for non-transplant patients occurs after a remission of at least 6 months to 1 year, the first strategy is to consider re-using the therapy that produced the remission. Approximately 50% of patients will experience a second remission with the same therapy that produced the first, particularly those patients whose remission lasted a year or longer.
If a patient on either continuous or maintenance therapy with Revlimid has a non-aggressive relapse, it may be possible to restore response by adding either Empliciti and dexamethasone, or Ninlaro and dexamethasone to the Revlimid.
What Is Early Relapse?
Early relapse is meant to signify relapse that occurs during or shortly after the first line of therapy. (Patients who have induction therapy followed by autologous stem cell transplant and maintenance are considered to have had one line of therapy.) In general, the term "early relapse" encompasses the first, second or third relapse experienced by a patient. Relapse therapies are typically classified as appropriate for patients with 1 – 3 relapses.
What Does It Mean to Experience a Very Early Relapse?
In recent years, myeloma patients' outcomes after front-line therapy have improved considerably, thanks to the introduction of a series of effective novel agents. There is, unfortunately, still a small percentage of patients who relapse very early, within the first 9 months or so after diagnosis:
A small percentage of patients do not respond at all to frontline therapy.
Some patients, particularly those with high-risk disease, may respond well to therapy initially, but relapse during or within 60 days after completing frontline therapy. They have "primary refractory disease."
Some patients relapse during maintenance or continuous therapy soon after completing their first treatment regimen.
What Are Drug Therapy Options for Early Relapse?
The most important step in determining how to treat your early relapse is to meet with your multiple myeloma specialist or hematologist/oncologist.
As many myeloma specialists agree, there is no one right answer to early relapse intervention for every patient. Effective combination regimens are usually selected from the three major classes of drugs:
proteasome inhibitors (PIs),
immunomodulatory drugs (IMiDs), and
monoclonal antibodies (mAbs).
The IMF's Chief Medical Office Dr. Jospeh Mikhael commented on these three major classes of drugs in this article in Cancer Therapy Advisor.
Furthermore, drugs that are currently approved for use after 1-3 prior therapies are those used in the frontline setting. These drugs include:
Drugs that are approved for one or more prior lines of therapy, but are not yet approved as frontline therapy include:
Use of an effective and fast-acting therapy is, however, essential for patients who relapse early, especially those with high-risk cytogenetic abnormalities (deletions and translocations of genetic material from chromosomes in myeloma cells during cell division, including t(4;14), t(14;16); t(14;20), and 17p-).
The approved combinations of Darzalex, Revlimid, and dexamethasone as well as Darzalex, Velcade, and dexamethasone are highly effective in the early relapse setting.
What's Next?
Learn about the different classes of myeloma drugs.
Renal dysfunction, anemia, bone pain, infections, and other symptoms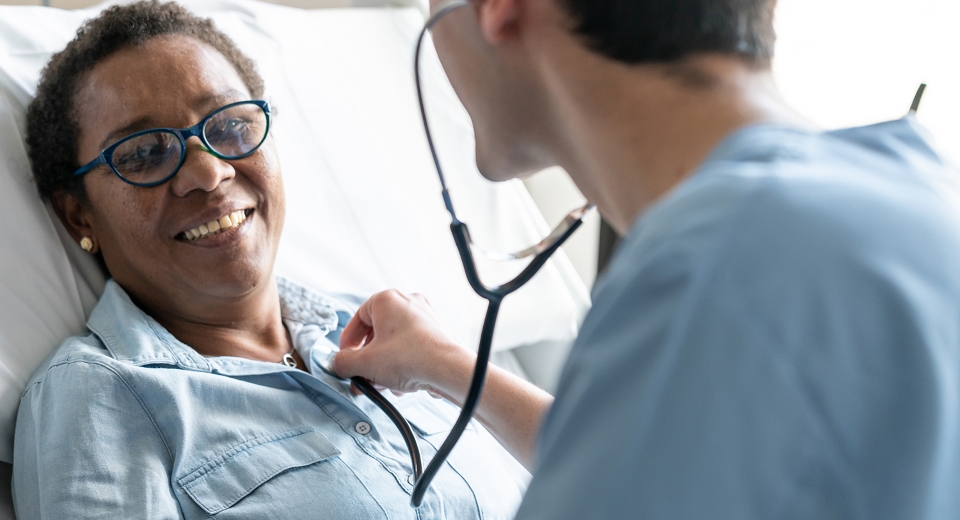 Myeloma patients may experience periods of response, followed by relapse.
---

The International Myeloma Foundation medical and editorial content team
Comprised of leading medical researchers, hematologists, oncologists, oncology-certified nurses, medical editors, and medical journalists, our team has extensive knowledge of the multiple myeloma treatment and care landscape. Additionally, Dr. Brian G.M. Durie reviews and approves all medical content on this website. 
Last Medical Content Review: July 30, 2021