In this week's video, Dr. Durie explains how a previously ineffective drug can work in a different combination therapy.
BOTTOM LINE:
Yes, a drug used in a previous combination that is no longer working can be used effectively as part of another combination therapy.
IMF Chairman Brian G.M. Durie, MD welcomes your questions about the latest myeloma treatments, research, controversies and quality of life issues. If you have a question you think might be of interest to the myeloma community, please send to [email protected]!

For questions of a specific personal nature, please call the IMF InfoLine coordinators at 800.452.2873 or email them at [email protected].
Transcript:
This week's "Ask Dr. Durie" comes from a patient concerned about the use of a drug if it has stopped working, and the potential use in another combination. And so, this is a very important question that comes up a lot. And so, if you've used one drug and it seems not to be working, can you still use that particular drug as part of another combination? And the broad answer to that is frequently, yes.
And it's particularly true for one of the drugs we use a lot, and that is dexamethasone, the steroid that we use in combination with most of our novel combinations. In this case, although dexamethasone may not be able to make some drugs work as part of another combination. It will frequently and typically enhance the results with another combination.
And so, if we look at two or three different combinations to give some examples, let's say you've used the drug Cytoxan® as part of a combination CyBorD, which many patients have, this is a combination of Cytoxan, Velcade® and dexamethasone. If that has stopped working, you can switch. And so, instead of using Velcade, you can use the next-generation proteasome inhibitor Kyprolis® and come up with a combination Kyprolis, Cytoxan, dex, and so this combination can frequently work if the CyBorD has stopped working.
And so, if we look at another drug such as the monoclonal antibody elotuzumab, frequently that can be considered in a relapsing patient, an early relapsing patient in combination with Revlimid® and dex. But if the patient has become resistant or refractory to Revlimid, a combination of elotuzumab, pomalidomide, dexamethasone can be considered. A second generation IMiD.
And so, likewise with other drugs, if someone has been taking Kyprolis and dex, this could be combined with daratumumab, to give daratumumab and dex for example. And so, there are a variety of different combinations that should be considered to get the maximum benefit out of these drugs, which can frequently give added remissions of six months, twelve months, or even eighteen months or longer. And so, it is extremely important to look at these combinations in this fashion.
And so, for this particular patient, these are ideas that should be discussed with your doctor. In general, in the relapse setting, we would recommend three-drug combination verses a two-drug combination to try to get the maximum length of response of remission.
BOTTOM LINE, absolutely we should be looking to use drugs in future combinations and try to get the maximum benefit
---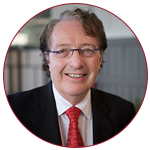 Dr. Brian G.M. Durie serves as Chairman of the International Myeloma Foundation and serves on its Scientific Advisory Board. Additionally, he is Chairman of the IMF's International Myeloma Working Group, a consortium of nearly 200 myeloma experts from around the world. Dr. Durie also leads the IMF's Black Swan Research Initiative®.