In this week's video, Dr. Brian G.M. Durie answers a question about whether a patient should undergo a bone marrow biopsy, even if treatment is not recommended at the time.

Bottom Line:

If you are unsure about diagnosis, treatment, or testing, consult an expert.
---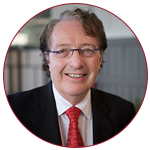 Dr. Brian G.M. Durie serves as Chairman of the International Myeloma Foundation and serves on its Scientific Advisory Board. Additionally, he is Chairman of the IMF's International Myeloma Working Group, a consortium of nearly 200 myeloma experts from around the world. Dr. Durie also leads the IMF's Black Swan Research Initiative®.