International Myeloma Working Group Summit
A summary report from the 2022 IMWG annual meeting which took place in-person from June 7-9 in Vienna, Austria.
The 2022 Annual Summit of the International Myeloma Working Group (IMWG) was held from June 7–9 in Vienna, Austria where more than a hundred IMWG members participated in current discussions that are of greatest importance in myeloma research.
This was the first in-person IMWG Summit in two years. Myeloma investigators and partners were very excited to be able to meet and discuss pressing questions face-to-face once again.
Every effort was made to achieve the usual schedule while ensuring everyone's safety from COVID-19. Each day of the summit, participants had to test negative for COVID-19 and masks were required during the formal meetings. The good news is, no participant tested positive for COVID-19 throughout the duration of the event.
Dr. Brian G.M. Durie
IMF Chairman of the Board and Chief Scientific Officer 
Dr. S. Vincent Rajkumar
Mayo Clinic – Rochester, MN
Dr. Jesús San Miguel
Clínica Universidad de Navarra — Navarra, Spain
Dr. Philippe Moreau
University Hospital Hotel Dieu — Nantes, France
Dr. Nikhil Munshi
Dana-Farber Cancer Institute — Boston, MA
Plenary Topics and Working Group Committee Reports
This year, the IMWG Summit's format for presentations was considerably shorter to accommodate more time for an open discussion. This resulted in more active engagement from the audience and many helpful points were discussed. Five plenary topics and four working group Committee reports were presented.
Is Screening the Way to Go?
Sigurdur Kristinsson, PhD (University of Iceland—Reykjavik, Iceland) did a presentation on "Is Screening the Way to Go?" He summarized the results of the Black Swan Research Initiative® (BSRI)-supported iStopMM (Iceland Screens, Treats, Or Prevents Multiple Myeloma) Project which has already screened over 80,000 individuals.  
  
The unexpected finding was that the screening not only identified monoclonal gammopathy of undetermined significance (MGUS), but it also found both smoldering multiple myeloma (SMM) and active myeloma. SMM turned out to be very common—with a prevalence of 0.5% in individuals aged 40 years and older. This means early intervention could be offered to those with high-risk SMM (HR SMM), with excellent outcomes expected—possibly, even a cure.  
  
Is screening currently recommended? Although the study results look promising, the consensus is that the outcome of the iStopMM randomized clinical trial must be awaited to be able to assess improvements in overall survival (OS) and quality of life. It does seem that screening will be one way forward in 2026.
b
Image Left
Floating Circles
High-Risk Smoldering Multiple Myeloma
Bruno Paiva, PharmD, PhD (CIMA Universidad De Navarra—Pamplona, Spain) evaluated if simple precise testing is needed to identify high-risk smoldering multiple myeloma (HR SMM). The answer is yes, with the incorporation of blood testing for the presence of circulating monoclonal plasma cells. With very sensitive testing, it is possible to use a precise cut-off of 0.015%. Less than this identifies patients with a very low likelihood of progression to active myeloma. It is extremely important to exclude patients from unnecessary intervention.
b
Image Right
White
The IMF's CESAR Trial
María-Victoria Mateos, MD, PhD (University Hospital of Salamanca—Salamanca, Spain) discussed the results of various treatments for HR SMM. The aggressive CESAR trial—an investigation into a curative strategy for HR SMM that utilizes a combination of Kyprolis® (carfilzomib) + Revlimid® (lenalidomide) + dexamethasone (KRd) as induction therapy, followed by autologous stem cell transplant (ASCT), consolidation with KRd and maintenance with Rd—produced excellent results, with only 3 out of 90 patients having disease progression to active myeloma after an average follow-up of more than 4 years.
b
Image Left
White
Early Data From ECOG Trial E3A06
Is simpler treatment using Revlimid alone also an option? Early data from ECOG trial E3A06 is promising. As pointed out by Dr. S. Vincent Rajkumar (Mayo Clinic—Rochester, MN), it will take a very long follow-up to assess the full impact of treatments for HR SMM. This creates a dilemma for future planning and no consensus solution has been offered so far.
b
Image Right
Floating Circles
Minimal Residual Disease (MRD)
Jesús San Miguel, MD, PhD (Clínica Universidad de Navarra—Pamplona, Spain) chaired the session on assessing the current status of MRD testing.  
 Alberto Orfao, MD, PhD (University of Salamanca—Salamanca, Spain) noted comparable information achievable, using either next-generation flow (NGF) or next-generation sequencing (NGS) testing methods with negativities at the 10-5 to 10-6 levels being the most important. 
NGF Approved in Europe
Perhaps the most important new information is that the NGF test has been approved in Europe as "in vitro diagnostic directive" (IVDD)-compliant since Becton Dickinson (BD) took over the original commercial entity Cytognos. This means that NGF can be available at a cost of $100 to $200, which is much more manageable versus the cost of NGS at $900-$1,000.
b
Image Left
Light Stone
MRD Endpoint as a "Stand-Alone" Indicator
Hervé Avet-Loiseau, MD, PhD (University Cancer Center of Toulouse—Toulouse, France) emphasized that the MRD endpoint should be considered as a "stand-alone" indicator to establish the best correlations, especially at the 10-5 to 10-6 levels of sensitivity. He did, however, note that in the CASSIOPEIA clinical trial, MRD negativity did not indicate a better outcome for patients with high-risk cytogenetics 17p- and/or t(4;14).
b
Image Left
Floating Circles
MRD-Positive vs MRD-Negative Cautions
In his personal presentation, Dr. San Miguel drew attention to the caution required linked to decisions for individuals identified as MRD-positive versus MRD-negative. Not only are there important technical difficulties which need to be standardized, but low-level MRD positivity can be linked to a good outcome. There is a need to identify such patients perhaps, on the basis of an MGUS-like phenotype on flow testing which indicates a very good prognosis and more importantly, NO need for additional potentially toxic therapy.
b
Image Right
White
Four-Drug (Quadruplet) Combinations
Dr. S. Vincent Rajkumar (Mayo Clinic—Rochester, MN) reviewed if sufficient data exist to indicate that the use of four drugs (a quadruplet) in the frontline setting is a standard of care (SOC).  
Although quadruplets such as Darzalex® (daratumumab) or Sarclisa® (isatuximab) plus Velcade® (bortezomib) + Revlimid + dexamethasone (VRd) or plus Velcade + thalidomide + dexamethasone (VTd) clearly produce a longer initial remission (progression-free survival, PFS), longer-term survival data are awaited.
b
Image Left
White
The DETERMINATION Trial
Along the same lines, it was noted that the DETERMINATION trial was presented as a plenary abstract at the recent American Society of Clinical Oncology (ASCO) Annual Meeting in Chicago, in which Dr. Paul G. Richardson (Dana-Farber Cancer Institute—Boston, MA) discussed that PFS was significantly prolonged after early ASCT (versus delayed ASCT), but that overall survival (OS) is not impacted. 
b
Image Right
Floating Circles
Thus, there are pros and cons to more intense initial treatment options—leaving very important considerations open such as patient choice, costs, convenience, and access in many healthcare systems.
The MAIA Regimen Is Effective and Well-Tolerated
Thierry Facon, MD (Centre Hospitalier Universitaire de Lille—Lille, France) emphasized that for non-transplant eligible (NTE) patients, especially for the more elderly or frail, the triplet (three-drug) combination of Darzalex + Revlimid + dexamethasone (DRd), also called the MAIA regimen, is very effective and well-tolerated and, perhaps, sufficient for the time being.
b
Image Left
White
Awaiting Outcomes From CARTITUDE-5 and CARTITUDE-6,
Other discussants: Tom Martin, MD (University of California San Francisco—San Francisco, CA) Yi Lin, MD, PhD (Mayo Clinic—Rochester, MN); and Mario Boccadoro, MD (University of Turin—Turin, Italy) made additional important comments.  
First, the early introduction of CAR T-cell therapy and/or the use of bispecific antibodies may really improve both PFS and OS. Although this may be true, many cautions were raised about access, potential toxicities, and costs.    
Overall, there was a sense that we need to await the outcomes of trials such as CARTITUDE-5 and CARTITUDE-6, which are evaluating CAR T-cell therapy in the transplant-eligible (TE) and non-transplant-eligible (NTE) patient populations. 
b
Image Right
Light Stone
Evaluating the Impact of Early Use of Novel Agents
Led by Philippe Moreau, MD, PhD (Nantes University Hospital—Nantes, France), this session evaluated the impact of earlier use of important agents such as anti-CD38 monoclonal antibodies (e.g., Darzalex and Sarclisa). Choices include, and it seems, will continue to include combinations with immunomodulatory agents (IMiDs), Blenrep® (belantamab mafodotin), bispecific antibodies, as well as a range of new novel agents.
b
Image Left
White
This session, led by Nikhil Munshi, MD (Dana-Farber Cancer Institute—Boston, MA) included a future look by Kenneth Anderson, MD (Dana-Farber Cancer Institute—Boston, MA) and an evaluation of how to include a broader range of patients in clinical trials at later relapse stages, a summary of the new IMWG initiatives to establish an immune therapy database, as well as a virtual tissue biobank.  
With a future-oriented perspective, Dr. Anderson emphasized the need to understand and treat immune defects in myeloma patients to have a chance to re-establish long-term disease control or cure.  
There was a consensus that these types of immune approaches will be crucial to achieving better, longer-term outcomes. There was also tremendous enthusiasm about the immune therapy registry and virtual biobank which will provide collaborative opportunities and improve our understanding towards achieving next-generation treatment choices. 
In addition to the work of the smoldering myeloma and immune therapy teams, important work is being done in the following areas:
Bone Disease
An important innovation was the plan to establish a virtual computer database for imaging studies, to be based at Roswell Park Comprehensive Cancer Center in Buffalo, NY.
Mass Spectrometry
An important project is to better understand the meaning and significance of low-level M-spikes detected by very sensitive mass spectrometry (MS, or "mass spec") technology. It is likely that many low-level M-spikes are transient and a normal immune response to infections, but comprehensive studies are required, and these are already planned. Clearly, mass spec can detect and track monoclonal myeloma proteins, and at very low levels. This is a major step forward and a fully commercialized mass spec product is eagerly awaited.
The Kyle and Durie Achievement Awardees
Additionally, the IMF held its annual awards ceremony on Wednesday, June 8th during the IMWG Summit for the recipients of this year's Robert A. Kyle Achievement Award and Brian G.M. Durie Outstanding Achievement Award. 
The Kyle and Durie Achievement Awards are presented each year to outstanding and deserving individuals who have made significant contributions in the field of myeloma research.
This year's Robert A. Kyle Lifetime Achievement Awardee is Hervé Avet-Loiseau, MD, PhD,
 who has been Head of the Laboratory for Genomics in Myeloma at the University Hospital Center of Toulouse, France for a decade. Dr. Avet-Loiseau is also the Head of the Hematology Laboratory at the University Hospital of Nantes, France since 2008. He is the current Chairman of Intergroupe Francophone du Myélome (IFM) and is highly involved in leading all biological studies.
This year's Brian G.M. Durie Outstanding Achievement Awardee is Bruno Paiva, PharmD, PhD,
 who is co-director of the Flow Cytometry Platform and co-director of the Monoclonal Gammopathies Research Laboratory at the CIMA Universidad De Navarra in Pamplona, Spain with preferential dedication to multidimensional flow cytometry analysis of hematological malignancies. Dr. Paiva is also a key member of the i2TEAMM, which seeks U.S. Food and Drug Administration (FDA) and European Medicines Agency (EMA) approvals for MRD testing as a surrogate response endpoint in myeloma clinical trials.
a
Image Left
White
Learn More About The Brian G.M. Durie Outstanding Achievement Award
13th Annual Summit a Wonderful Success
By any measure, the 13th Annual Summit of the IMWG was a wonderfully successful and productive event with lively interactions. All the participants took full advantage of the opportunities to connect face-to-face and to make plans for future research collaborations.
a
Image Left
White
Be Part of the Cure
Your donation allows us to continue to fund efforts to search for a cure. With your help, we are closer than ever.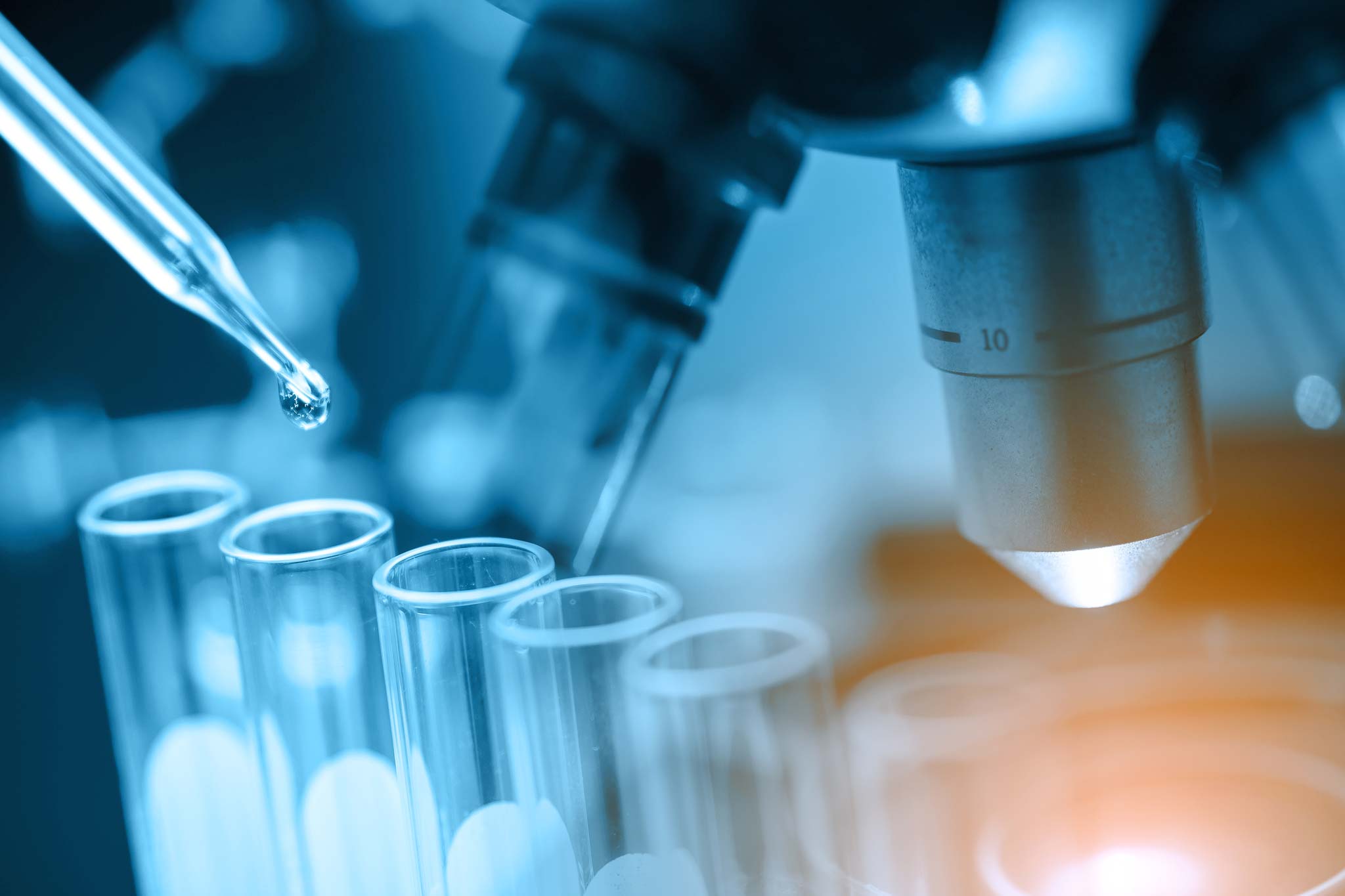 d
Image Left
White