For more information, please contact
Sarah Kelzenberg 602-565-1977
E-mail: [email protected]
Meeting time
2nd Saturday of each month from 9:00 AM – 11:00 AM
Meeting Location
Presbyterian/St. Luke's Hospital (P/SL), East Side - RM Hospital for Children, Hummingbird/Bluebird Rooms 2001 High Street Denver, CO 80205
Directions:
The Rocky Mountain Hospital for Children is at the east end of P/SL, off of High Street. If you are on 17th/18th St., turn north on High St. Just north of the Emergency entrance, turn left and the parking is on the right, in a brick building called Rocky Mountain Professional Building. From the parking lot, go in the front door of the hospital (to the south/left). The Hummingbird/Bluebird Rooms are to the right of the lobby, just down a short hallway.
Parking is in the brick Rocky Mountain Professional Building, on the right.
Upcoming events
IMF Events
Support Group Events
click to view posters individually
What Is Multiple Myeloma?
Multiple myeloma is a cancer of the bone marrow plasma cells. It is synonymous with "myeloma" and "plasma cell myeloma." Plasma cells make antibodies against infectious agents such as viruses and bacteria. A cancerous or malignant plasma cell is called a myeloma cell. Myeloma is called "multiple" because there are frequently multiple patches or areas in bone marrow where it grows.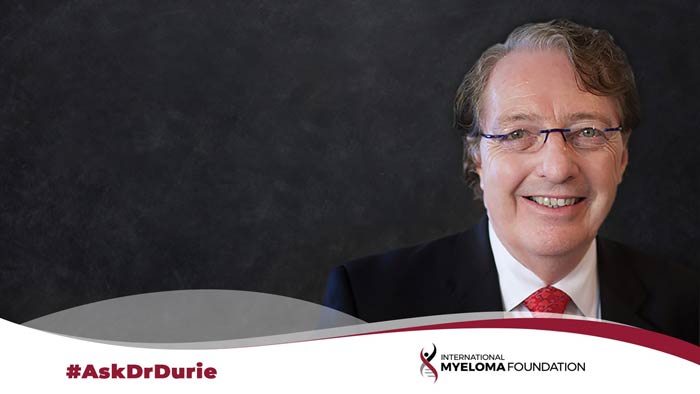 deep-ocean
Week in Review by Dr. Brian G.M. Durie
deep-ocean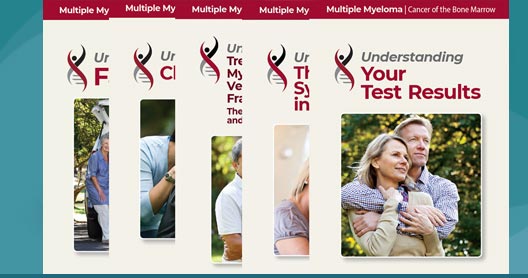 deep-ocean