For more information, please contact
Kelley McAfee 518-260-2102
Shannon Beckwith 518-207-7569
Group Email Address: [email protected]
Winter Weather Information:
In case of inclement weather, our meeting will be cancelled when Rocksport cancels their services. However, weather conditions vary throughout the region, so please use your discretion and only venture out if you feel that the roads are safe for travel. You can check the Rocksport website at https://rocksportny.com/
Meeting time
1st Friday of each month from 2:00 - 4:00 PM (Except January and July)
Meeting Location
Rocksport Indoor Climbing Center (Community Room) 54 Carey Road Queensbury, NY 12804
Upcoming events
IMF Events
IMWG Conference Series 2023: Making Sense of Treatment
December 14, 2023 11:00 am PST
LIVE from #ASH23! IMF Chief Medical Officer Dr. Joseph Mikhael and the #IMFASH23 Leaders
December 11, 2023 7:00 pm PT
Top Myeloma Research at ASH 2023 from a Patient Perspective
January 4, 2024 12:00 pm PST
Support Group Events
Adirondack Multiple Myeloma Support Group vision, mission statement, core values and goals has been developed and accepted by its members in June 2021. This is a fluid document to be reviewed annually by the members and updated as needed.
Vision
The vision of the Adirondack Multiple Myeloma Support Group (MMSG) strives to serve the greater Glens Falls/Adirondack geographical area. We welcome significant others/partners, family members and close friends to join the individual with Multiple Myeloma or come on their own. Adirondack MMSG promotes a compassionate environment for multiple myeloma patients to share in their journey while providing educational opportunities and support to its members through fellowship.
Mission
The mission of the Adirondack MMSG promotes education and support to myeloma patients, care providers and significant others through formal (such as the International Foundation & Multiple Myeloma Research Foundation) and informal methods (members unique experiences). We invite guest speakers to share with us medical and health related information as well as complementary and alternative therapies available to individuals dealing with a chronic disease to promote physical, emotional, spiritual and psychological well being.
Core values
Our meetings are based on building a community of trust. This is demonstrated through compassionate sharing, demonstration of respect for one another and confidentiality among the members with the intent to build caring relationships with one another.
The goals for the Adirondack Multiple Myeloma Support Group are to:
Meet regularly to share in our myeloma journey and support one another.
Engage annually (as opportunity arises and the group determines) in the greater Glens Falls/Adirondack geographical area by an opportunity to educate the public regarding multiple myeloma.
What Is Multiple Myeloma?
Multiple myeloma is a cancer of the bone marrow plasma cells. It is synonymous with "myeloma" and "plasma cell myeloma." Plasma cells make antibodies against infectious agents such as viruses and bacteria. A cancerous or malignant plasma cell is called a myeloma cell. Myeloma is called "multiple" because there are frequently multiple patches or areas in bone marrow where it grows.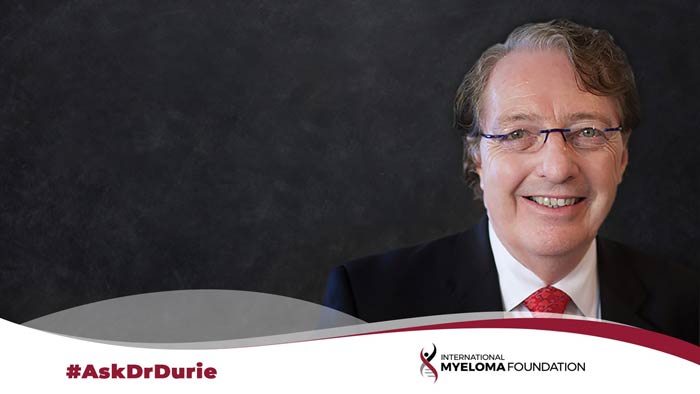 deep-ocean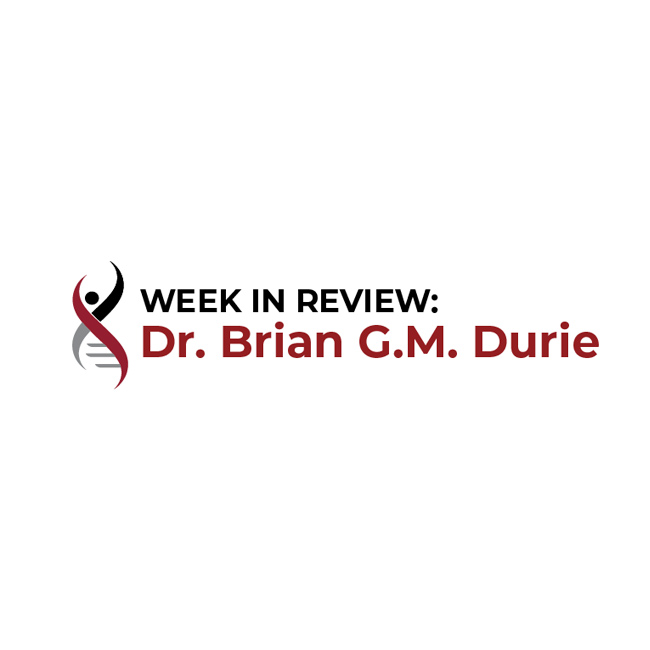 Week in Review by Dr. Brian G.M. Durie
deep-ocean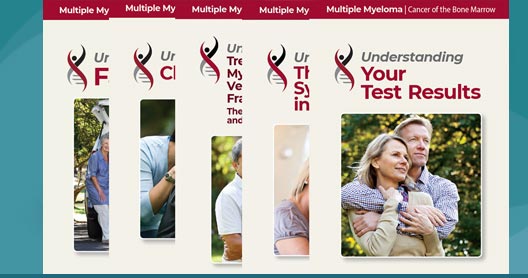 deep-ocean
About Us
The Adirondack Multiple Myeloma Support Group inception occurred in September 2018 by Co-leaders Kelley McAfee and Traci Wallace. Kelley reached out to Traci on a myeloma Facebook page after finding out they lived close to one another. Traci was kind enough to meet for coffee to discuss this opportunity. Thanks to Traci's willingness to join in this endeavor and we were off and running. In our experience we have been fortunate to balance our roles to manage the support group as well as establish a great friendship in one another. Over these few years, we have welcomed many members as well as experienced the loss of some of our members due to this disease. We strive to remain positive and lean on one another to continue what we have started.
With the support of our members and with our partners at Rocksport Indoor Climbing Center on March 4, 2020 we had our first blood drive. This was a community activity that promoted a passion we felt made a difference in our community and had the potential to benefit each of us. It also provided the members the opportunity to share their myeloma story and educate our donors on this rare incurable form of cancer. It was a wonderful experience for all involved and we exceeded expectations for the pints of blood donated. We hope to make this an annual event beginning in 2022.
| | |
| --- | --- |
| | |
The International Myeloma Foundation supports March identifies Myeloma Awareness Month. To engage in this effort the Adirondack MMSG has done several things to participate on a local level. In March of 2020 several of the members created unique collages using pictures and words to represent themselves on their myeloma journey. We had these laminated and set up in our local cancer center to share with other cancer patients. In March of 2021 Kelley and Traci were interviewed by the local newspaper, Post Star, regarding myeloma, what it is and about their journey's.
The article can be found at: https://poststar.com/news/local/support-group-aids-people-with-multiple-myeloma-a-roller-coaster-disease/article_1f38cfd2-fcad-534d-b597-79db57a364b7.html